North of Westlock
Dockside Dream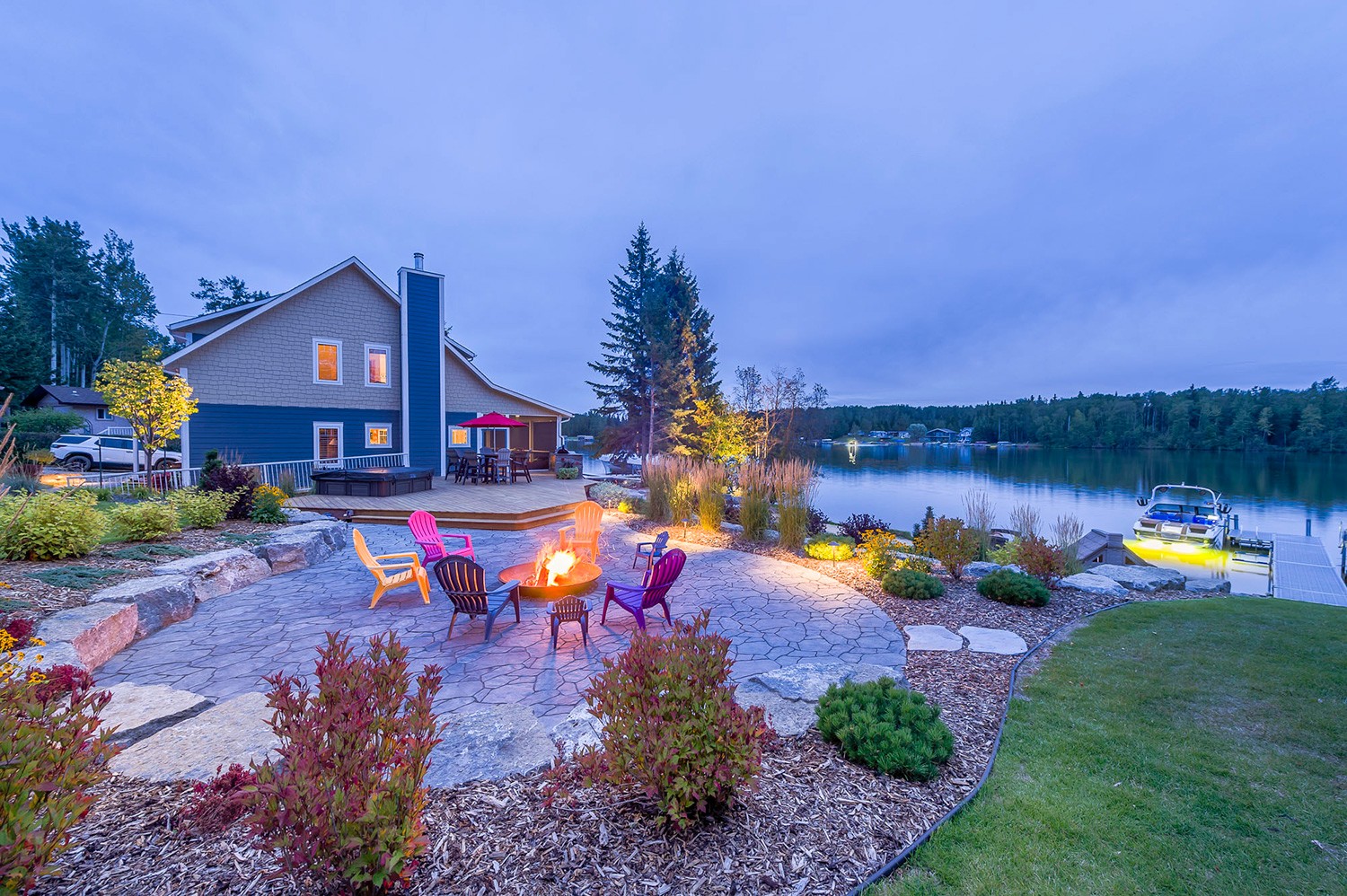 A lakefront family playground made for endless entertainment and relaxation.
There's no need to fly south for a beautiful beach…
An hour or so north of Edmonton lies Long Island Lake, one of Alberta's many freshwater lakes. Our clients had purchased an adjacent lot to their family cottage and were looking to expand, adding spaces for dining, entertainment and play. 
Beach-lovers (and avid waterskiers), these homeowners wanted a place where their grandchildren could play along the lake while the adults enjoy a few drinks.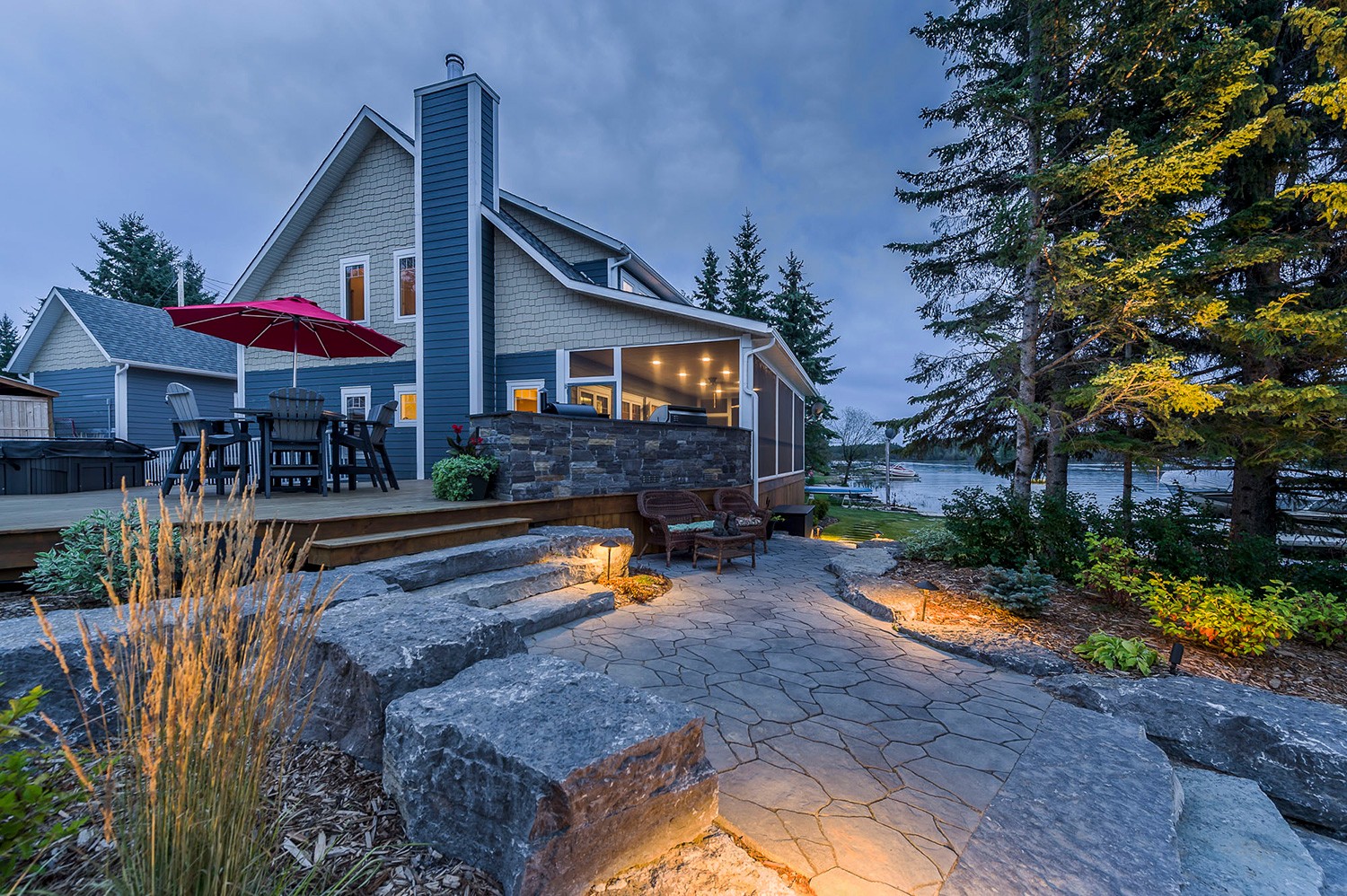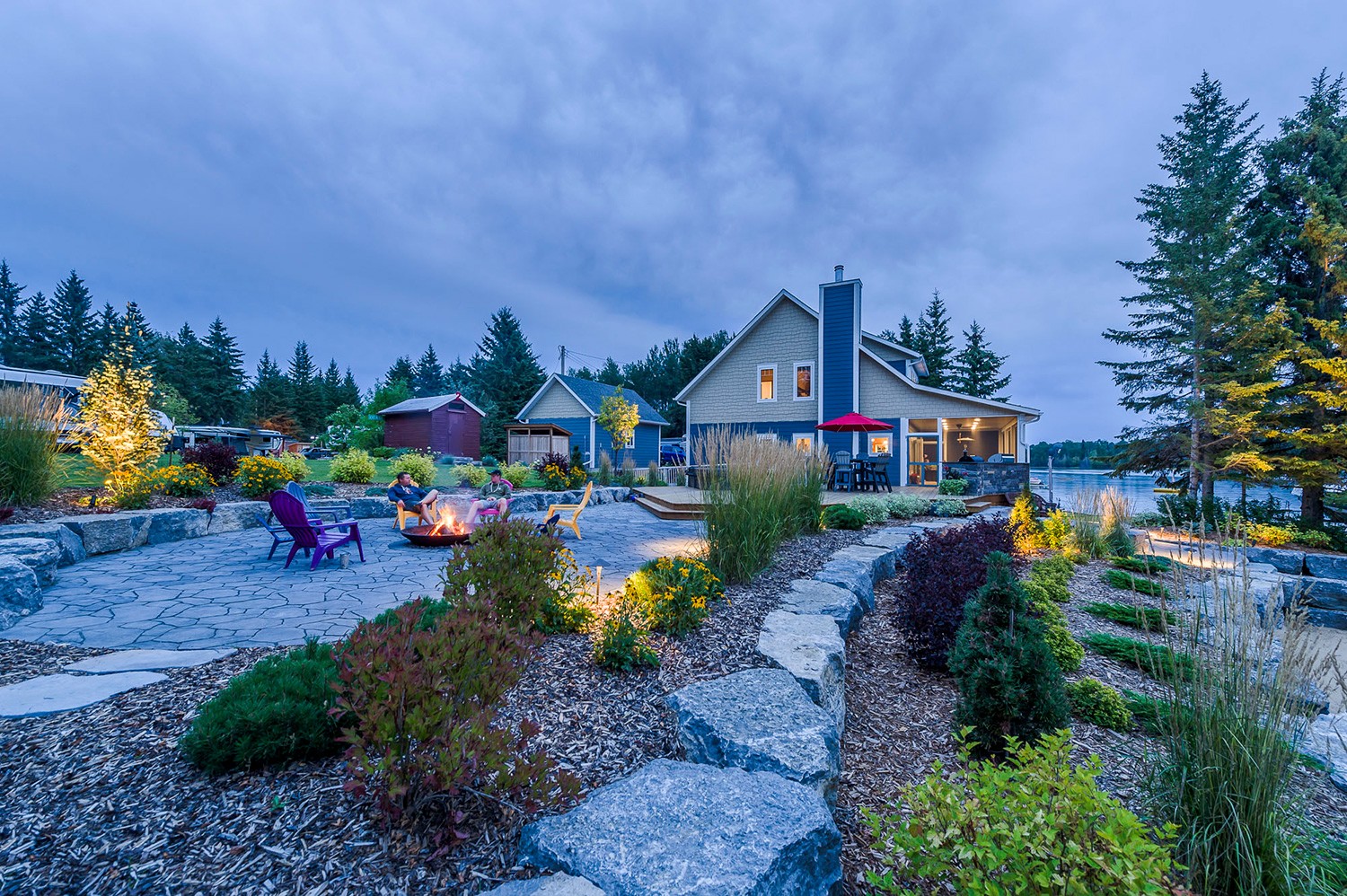 Keeping it natural.
The initial lot required a lot of grading — it was an unusable grass area, with a steep slope to the water's edge. We estimate about 150 tons of land was shipped out to give these clients the lake access and beachfront they craved. To ensure the look remained natural, large natural stone retaining walls were used along with curated plantings.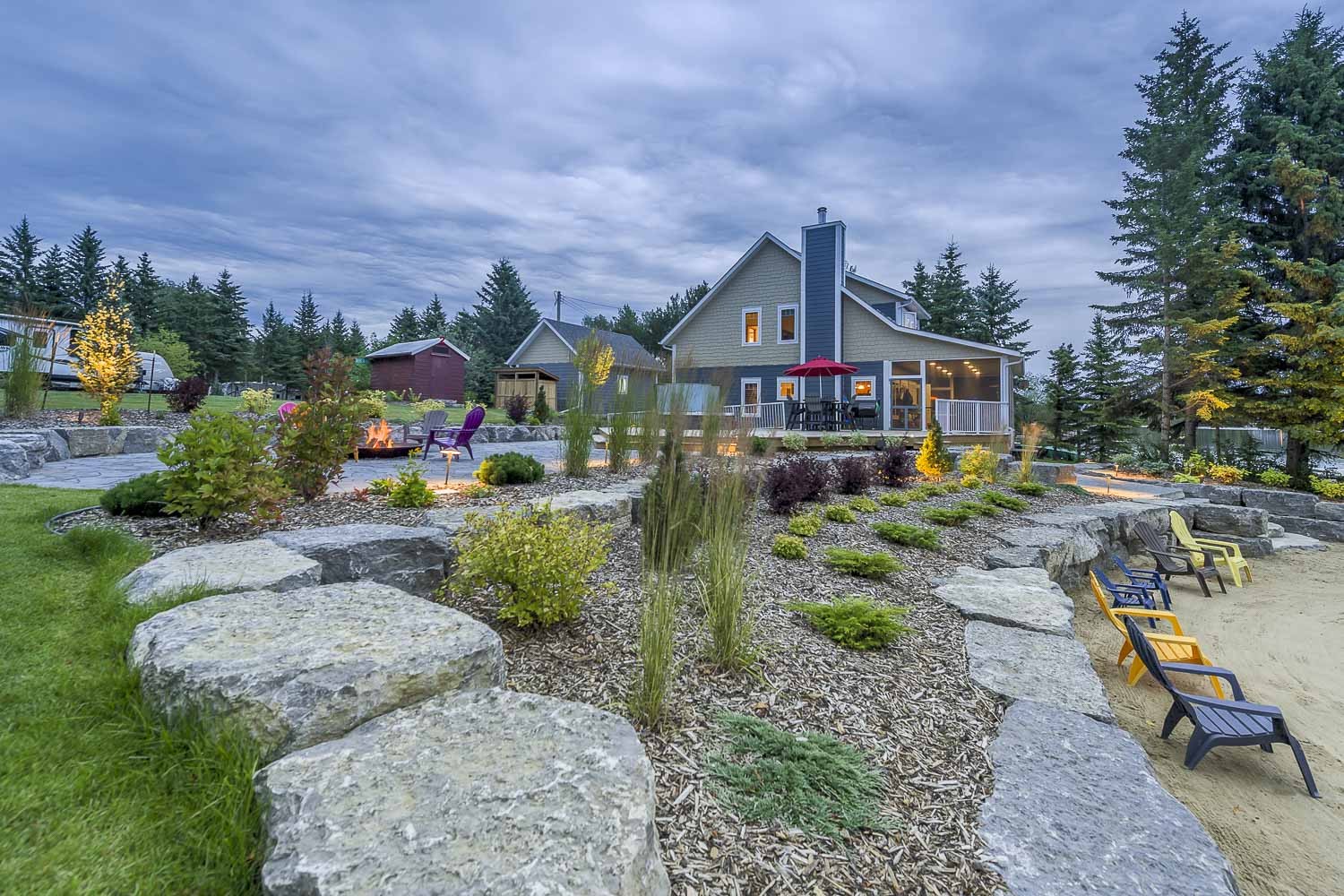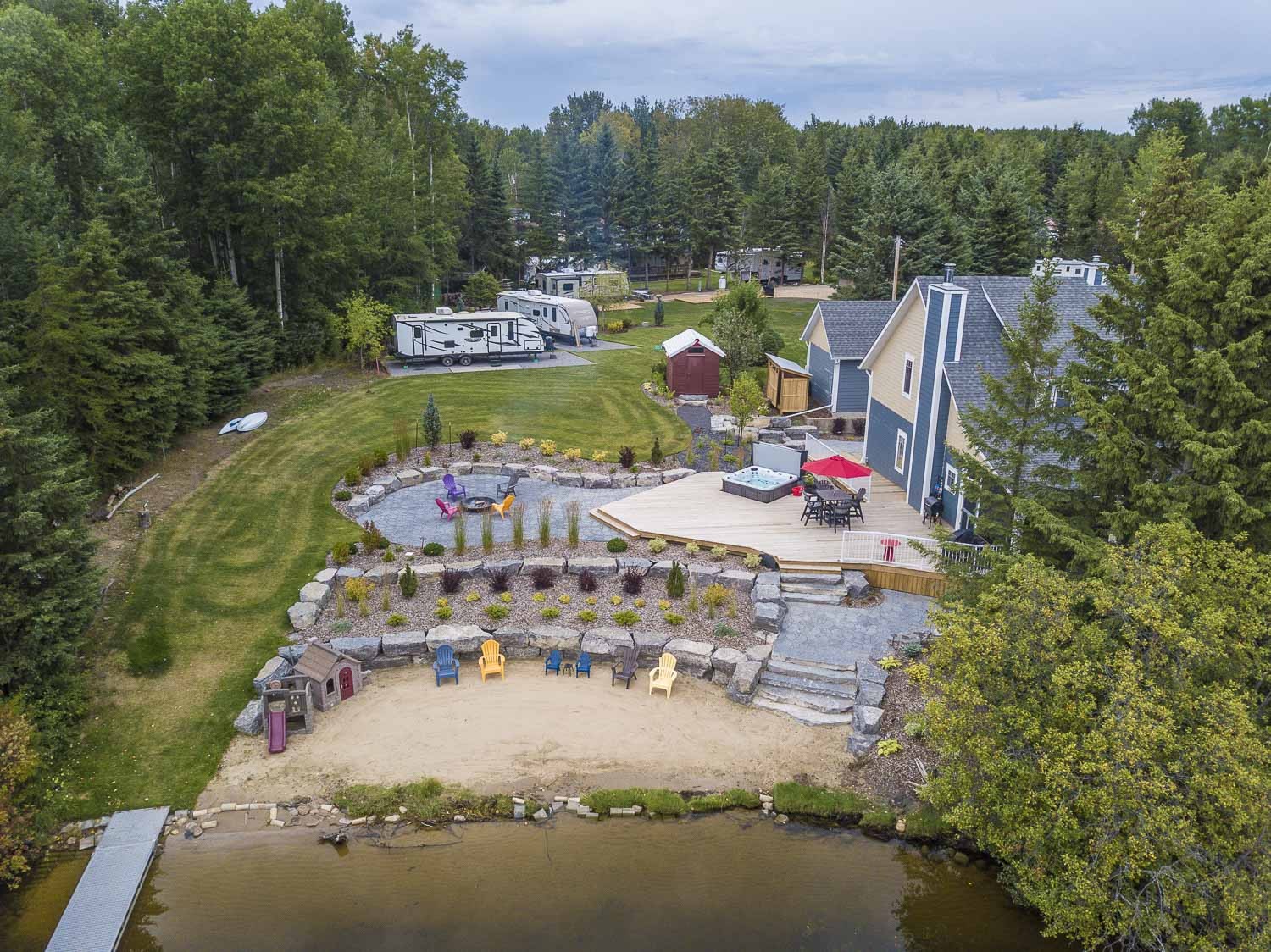 Family gatherings have never been better.
In the warmer months, holiday trailers are brought up to the lake and stay on concrete pads (equipped with electricity and water) we helped to lay for this large family. Now this gorgeous lakefront property is a meeting spot where memories are made all summer long!
Massive natural stone stairs lead back to the cottage, hot tub and fire pit area where the drinks are always cold, the hot tub is always warm and the fire is always on. What was once virtually unusable landscape is now the gathering place for friends and family!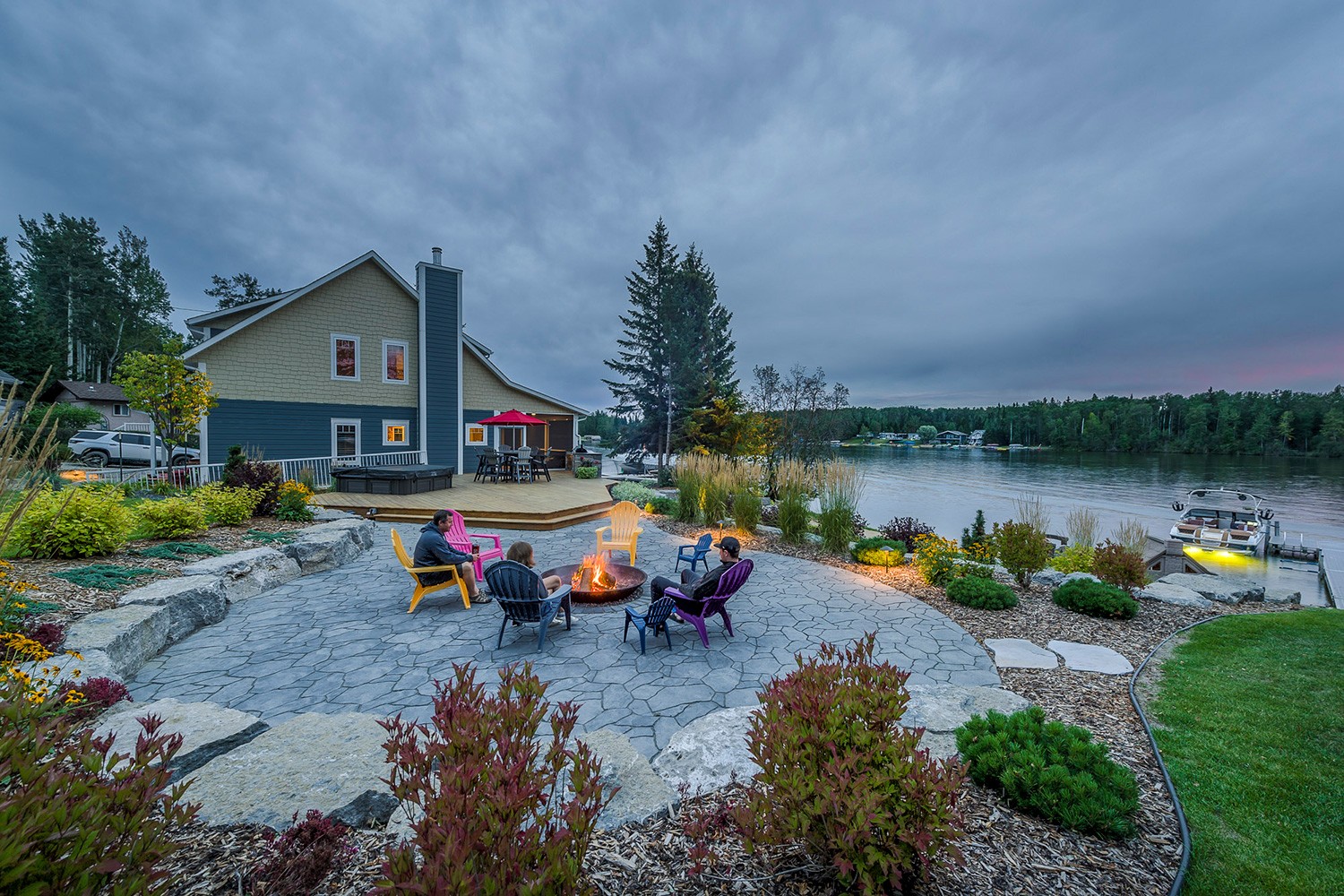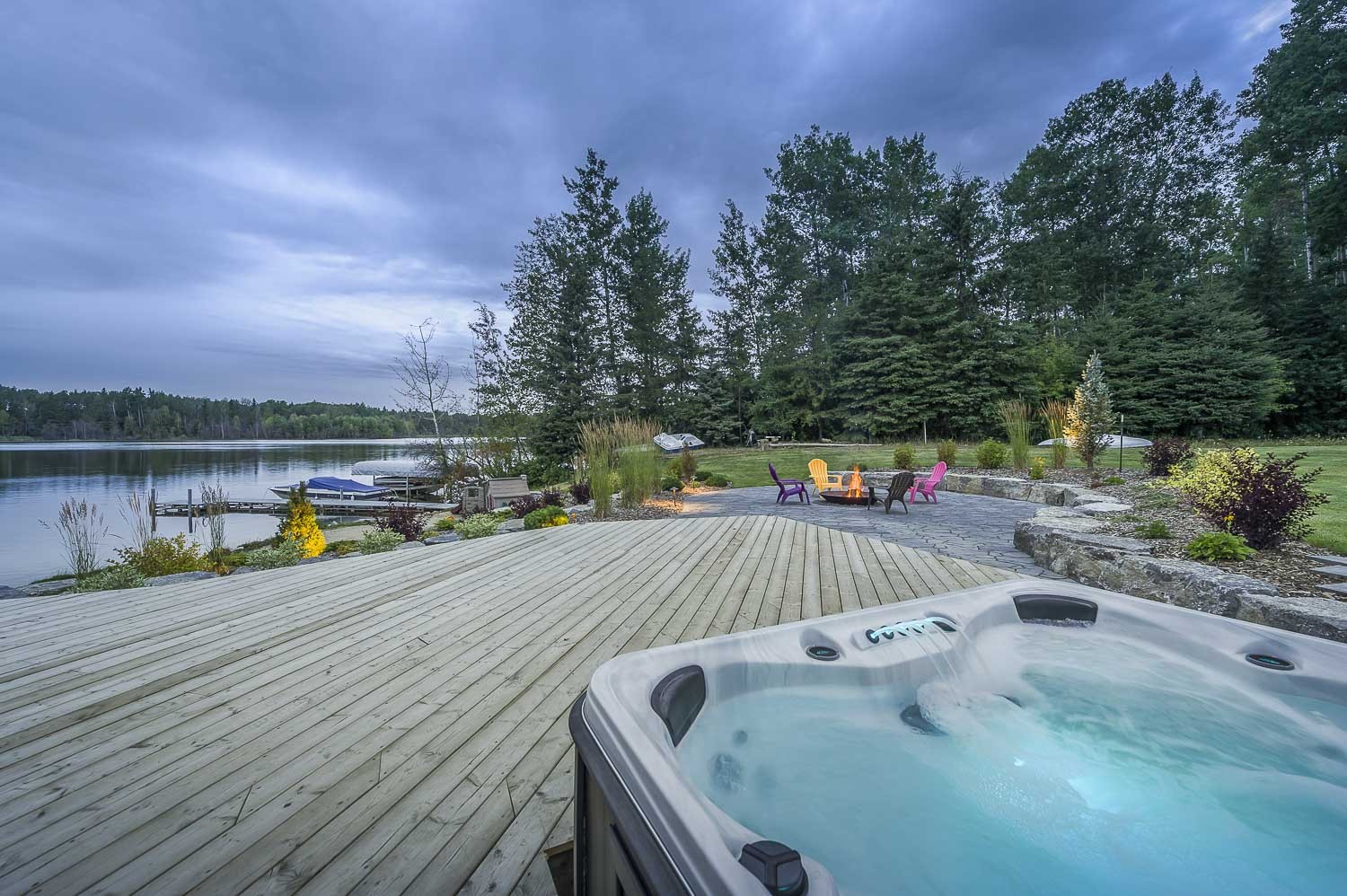 Key Design Features
From desolate to delightful.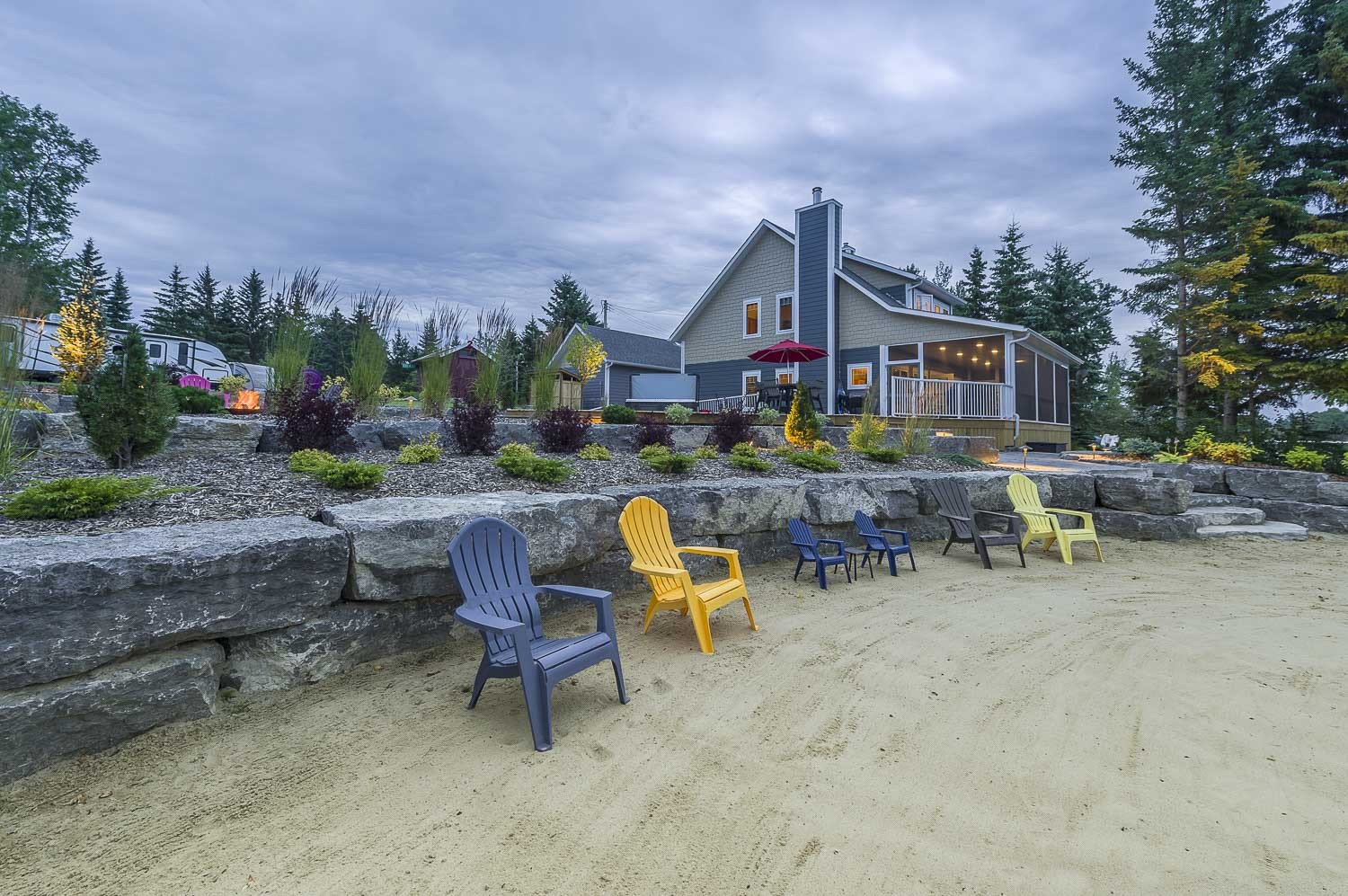 Super soft, special sand ideal for barefoot walking was shipped in to create a gorgeous beachfront for adults to relax on and kids to play in. Sandcastles ahoy!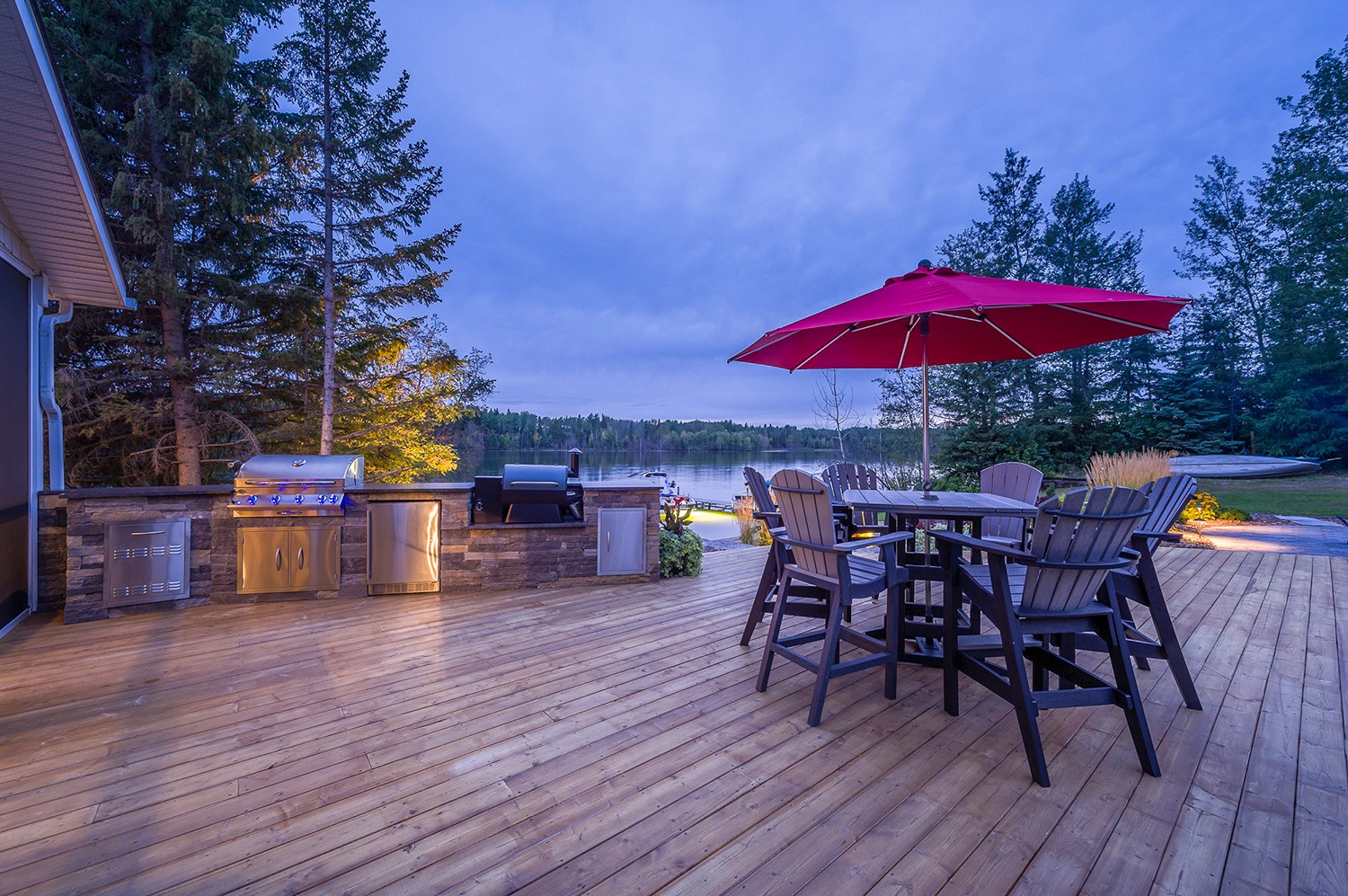 An expansive deck right outside the back door includes a sunken hot tub and fully loaded custom outdoor kitchen featuring Traeger smoker, grill, fridge and plenty of storage.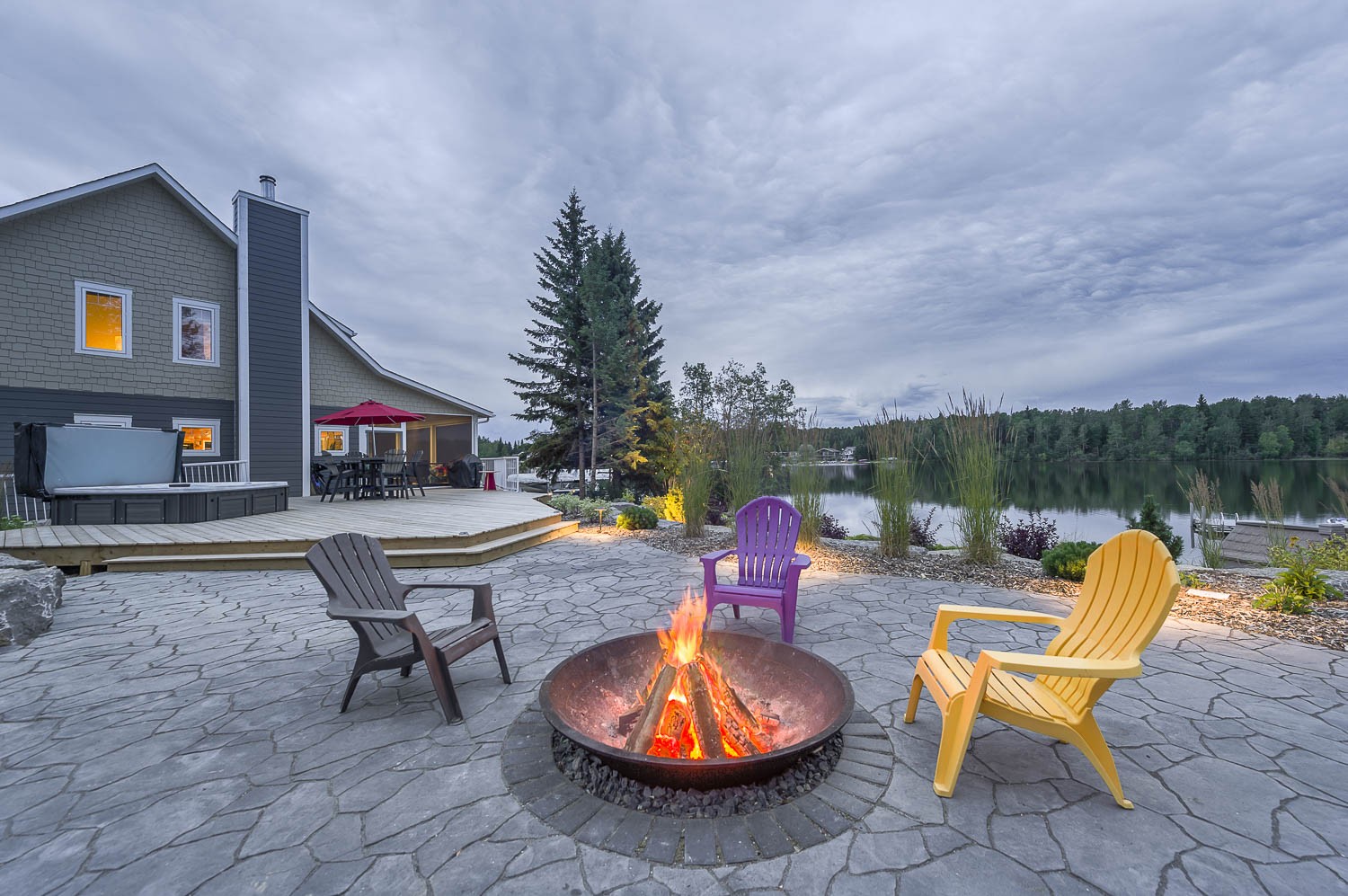 Stepping down off of the deck, a large paver patio and fire bowl away with plenty of room for seating.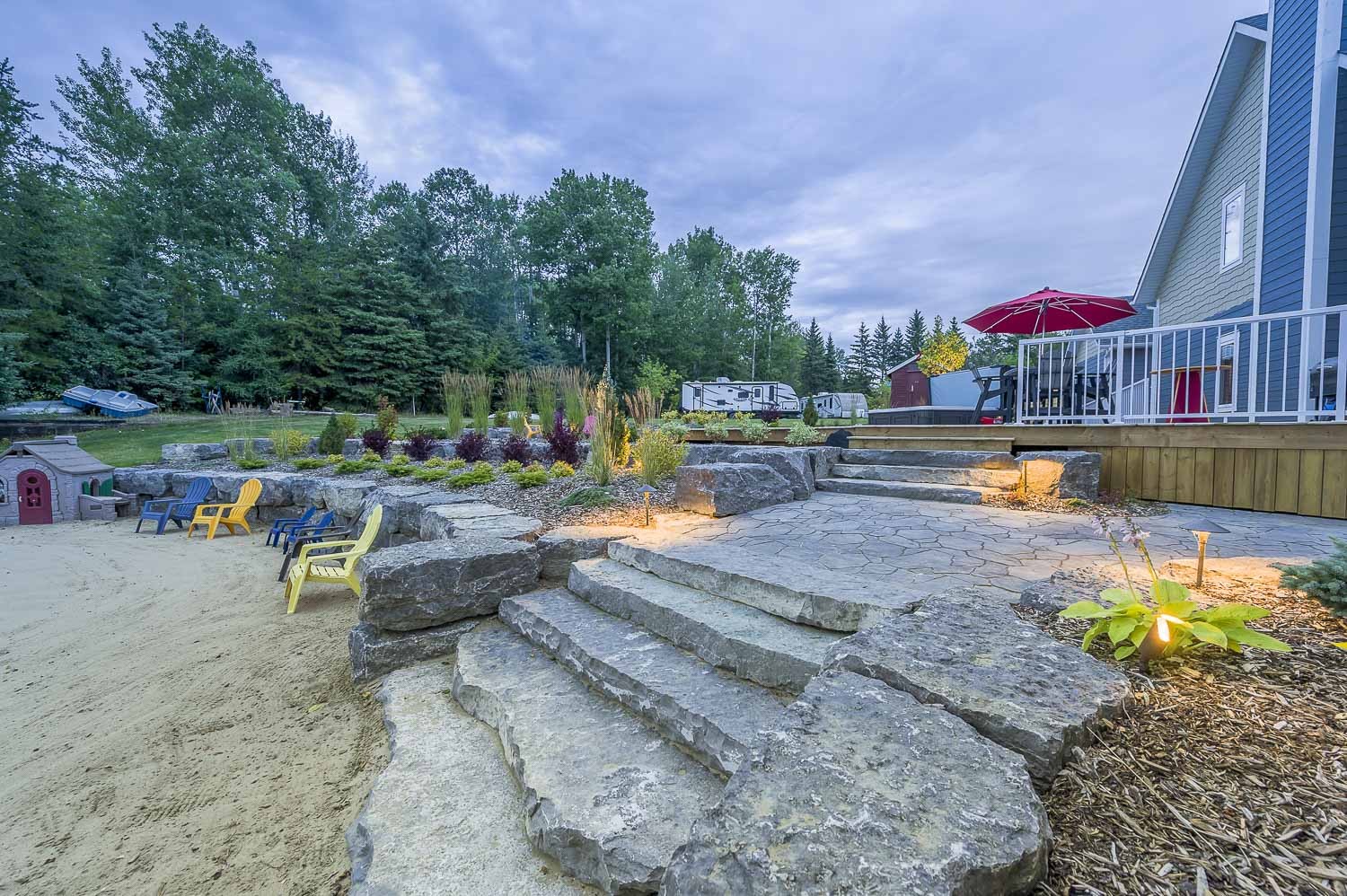 Loads of natural Ontario armour stone were shipped in to hew by hand in the retaining walls and stone steps, adding to the timeless, natural feel of this landscape.
It's nice to finish a project and still have respect for each other, and know you would do it again.
Ducharme Family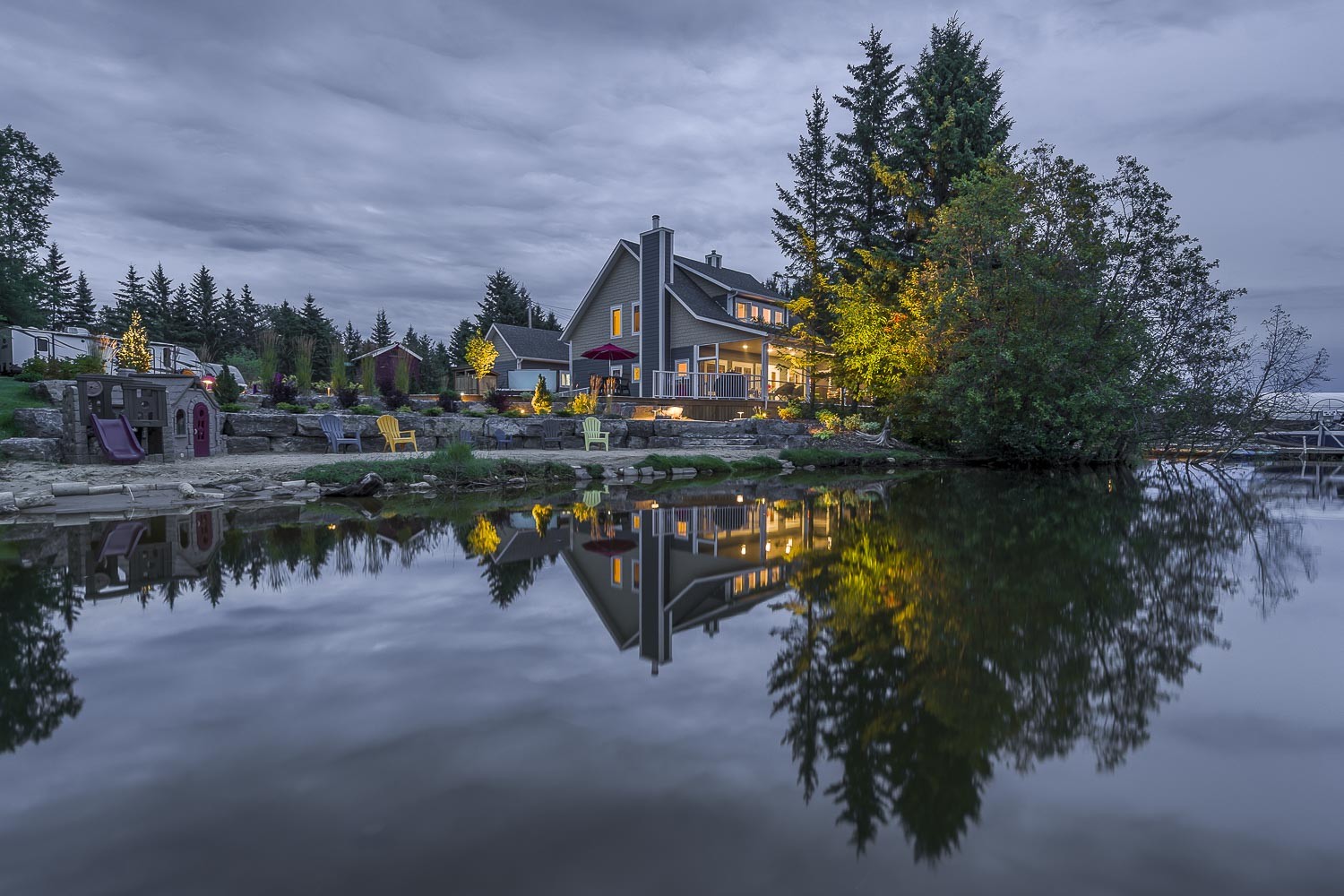 Next Steps
A seamless process and beautiful landscape await.
Here's what you can expect after your first call.
1
Design
Create a detailed landscape design tailored to your lifestyle.
2
Plan
Approve guaranteed estimates and timelines for construction.
3
Build
Watch your property transform under our expert care.
Schedule a Consultation
Start your project today.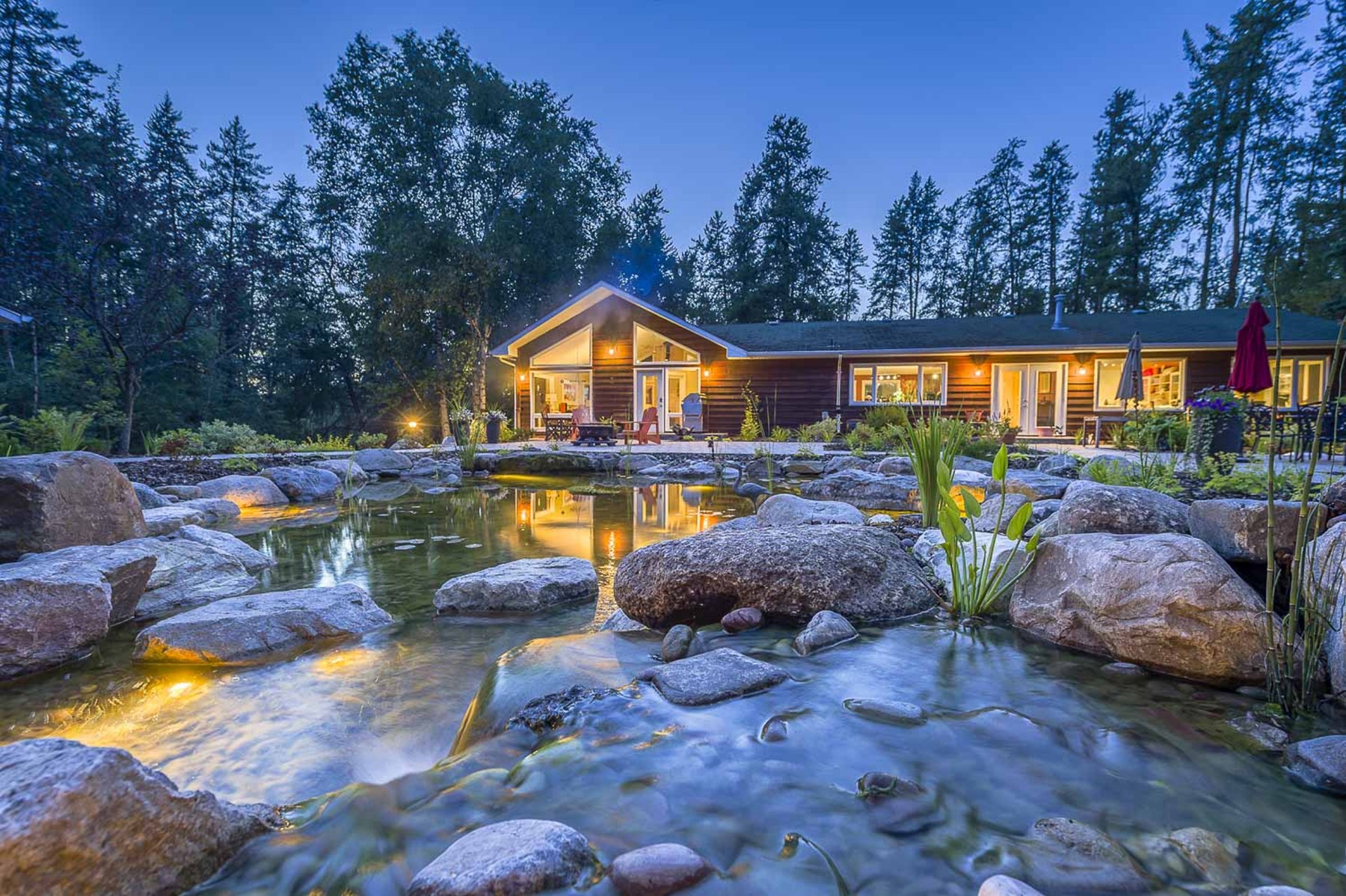 Want more inspiration?
Take a closer look at these other featured projects.