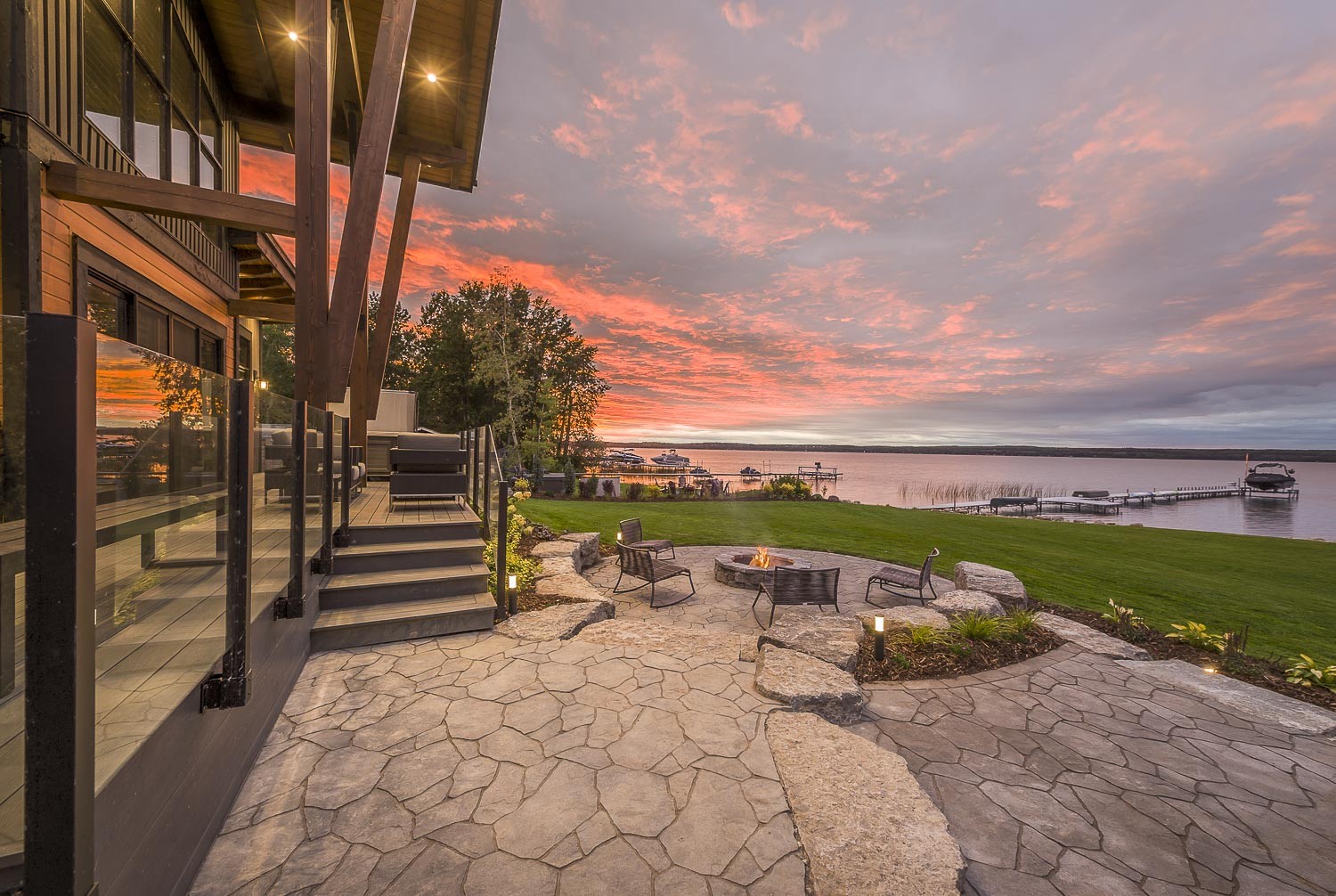 A "modern mountain-style" landscape complements a new timber-frame cabin on Lake Wabamun.
What does your ideal weekend look like?
For these amazing clients, it now looks like a day filled with boating followed by quality time around the fire warming up and roasting marshmallows watching the sun go down over the water. They approached us to help them reimagine their landscape after the completion of a new timber-frame cabin in 2019 which replaced their old family cabin.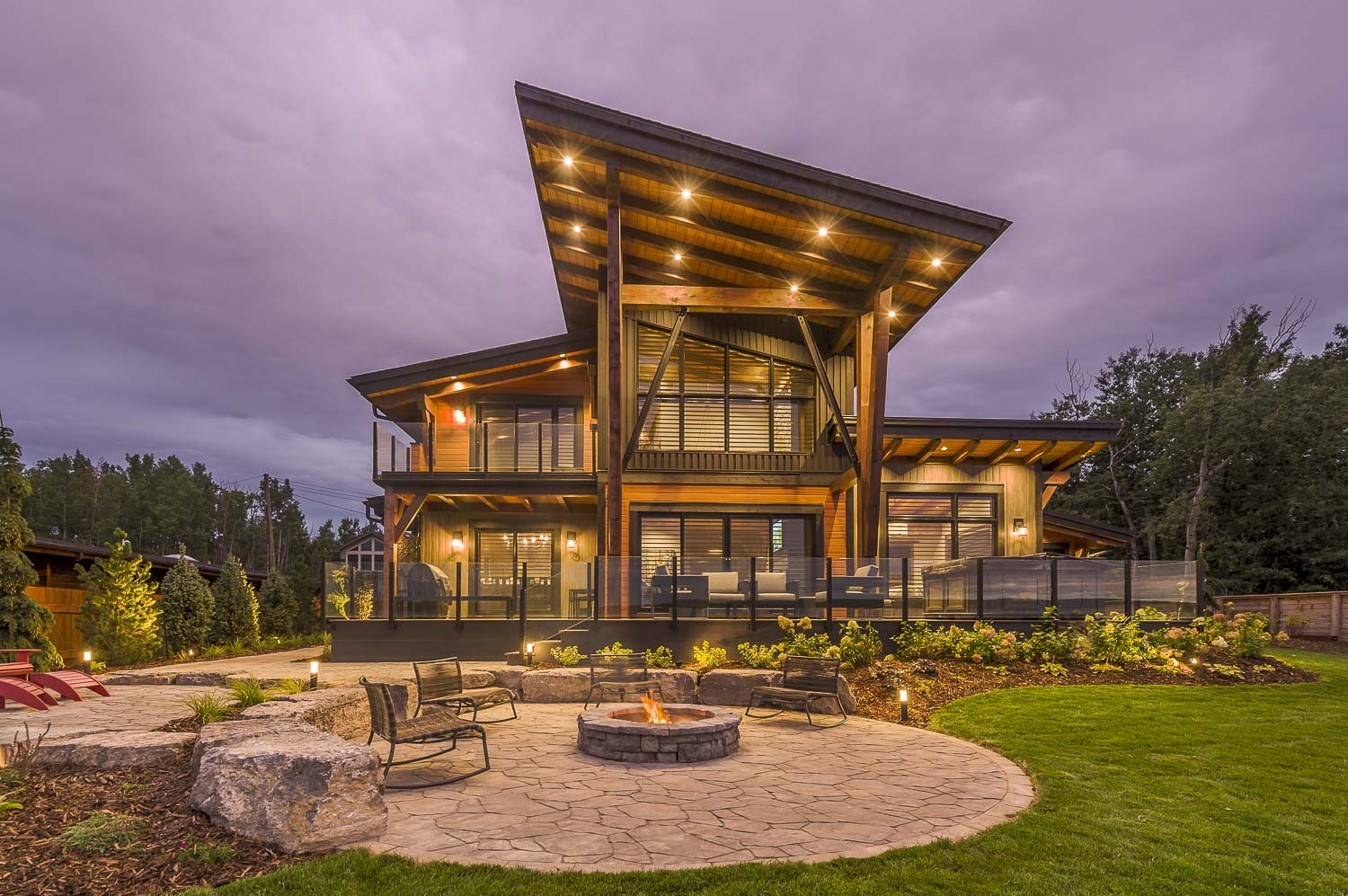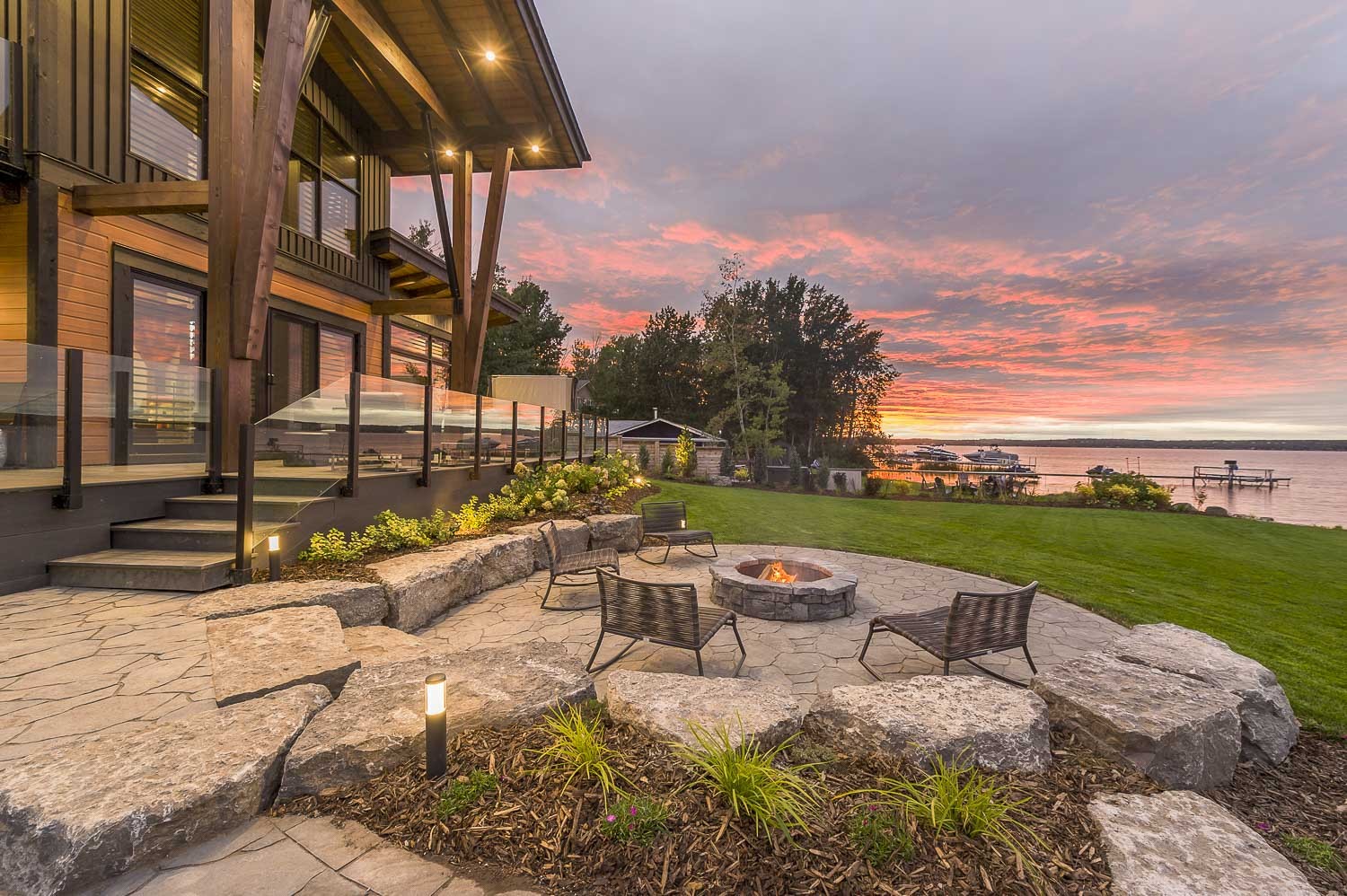 Ready for lakeside play!
Along with new grading, we created a lakeside entertainment area with a paving stone firepit and a raised patio featuring natural stone retaining walls and steps. The homeowners love gardening, and the side yards feature a very lush landscape with plantings that provide privacy for our clients and their neighbours. The clients also play lawn games with their children and the majority of the lake landscaping is a sprawling bed of sod with an unobstructed lake view.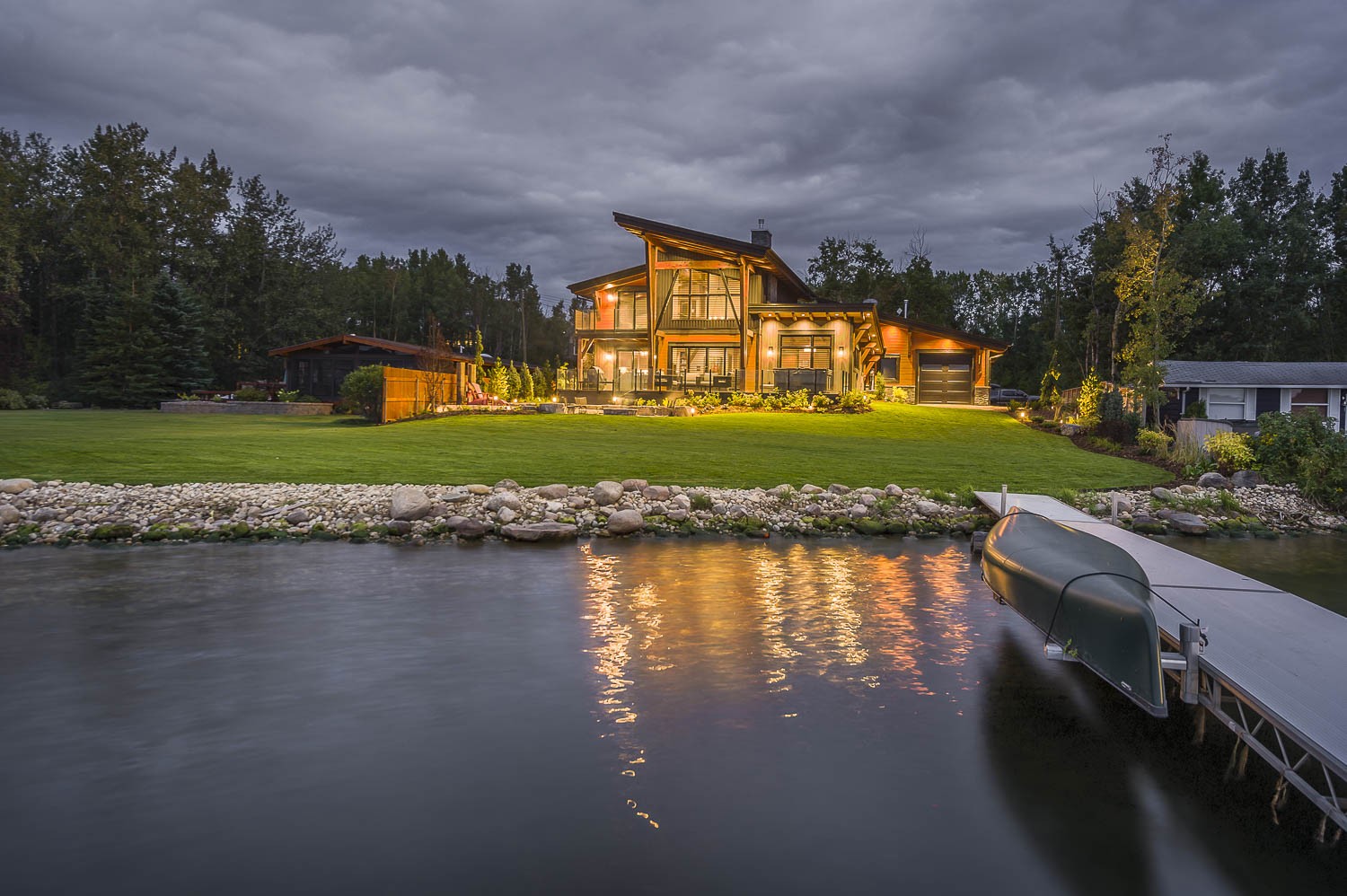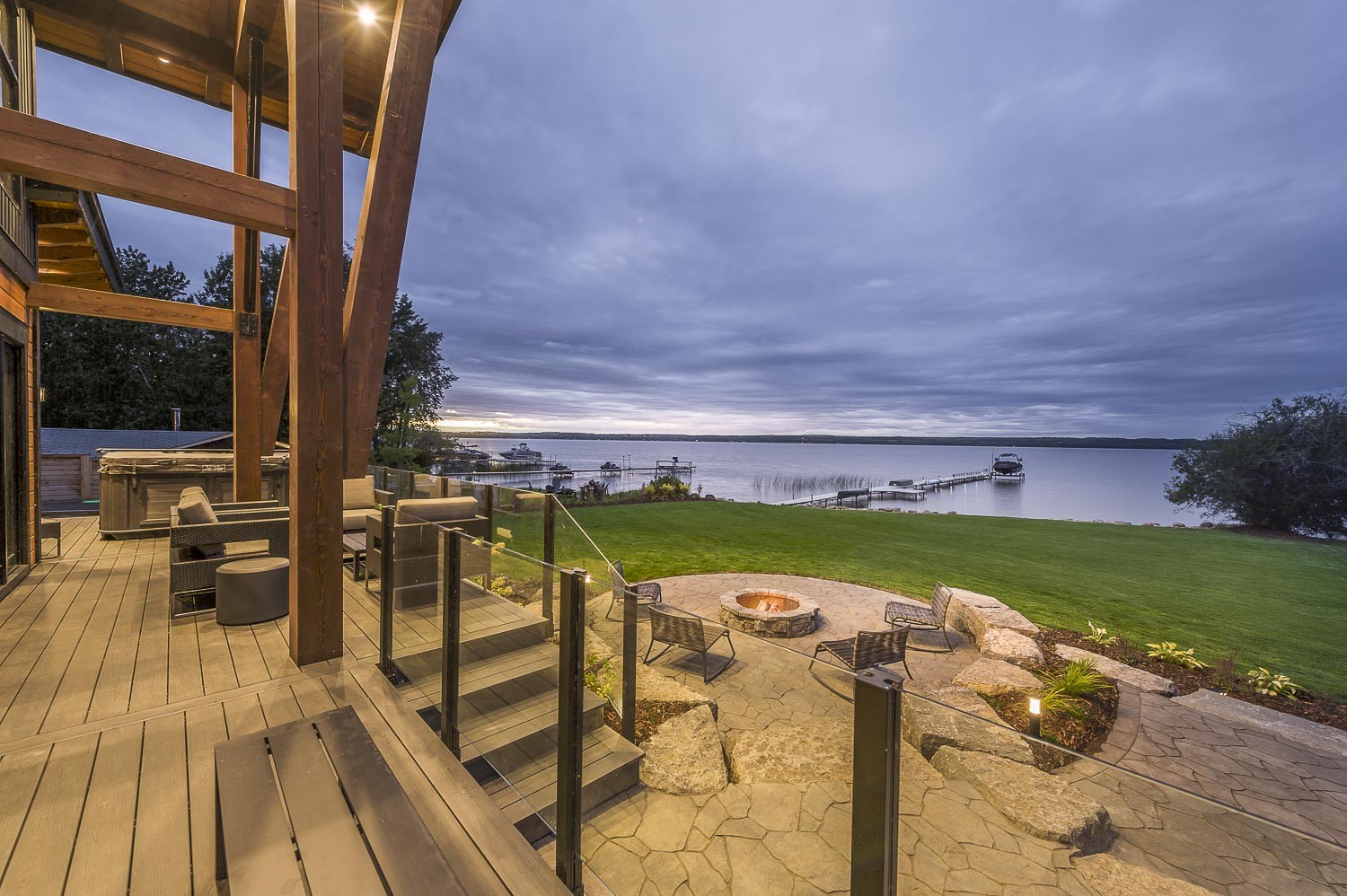 Taking a trip up to the lake is now a joy.
Today, the clients can entertain to their hearts' content whenever they go up to the cabin. The surrounding landscape is cohesive with the new home and fits in beautifully with the existing landscape and waterfront setting. All in all, it makes visiting the lake a joy… and a breeze!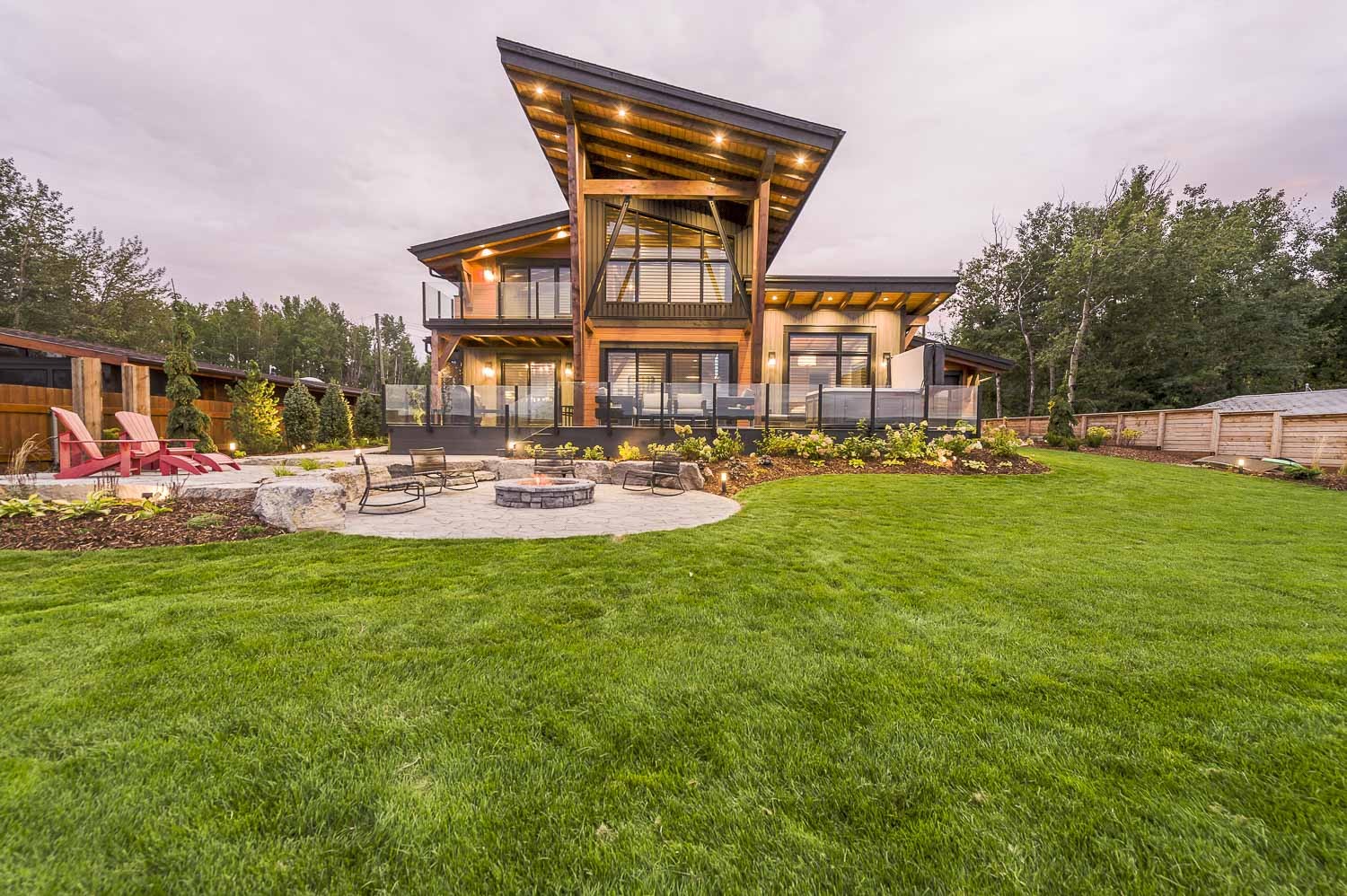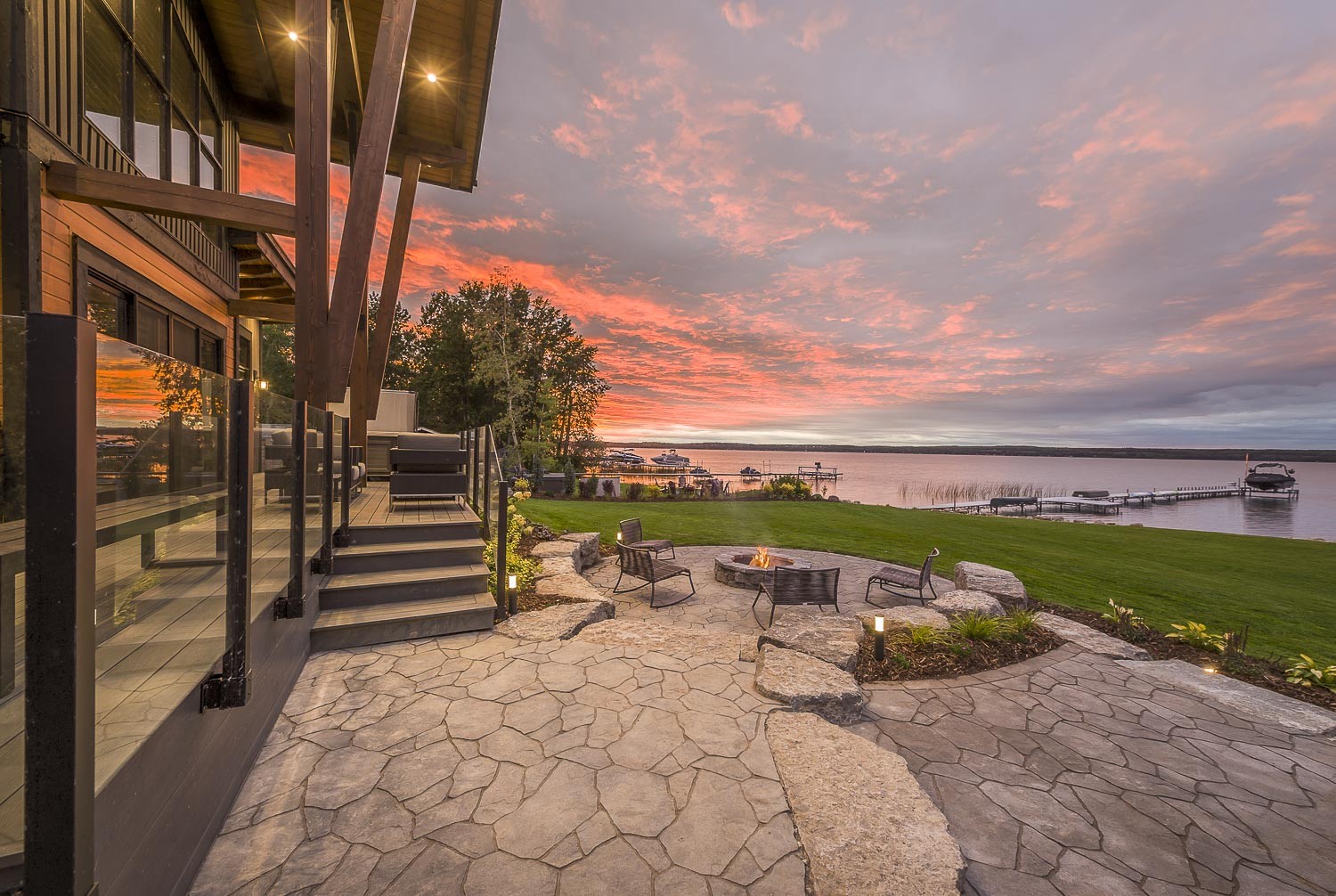 Key Design Features
A place to make memories for years to come.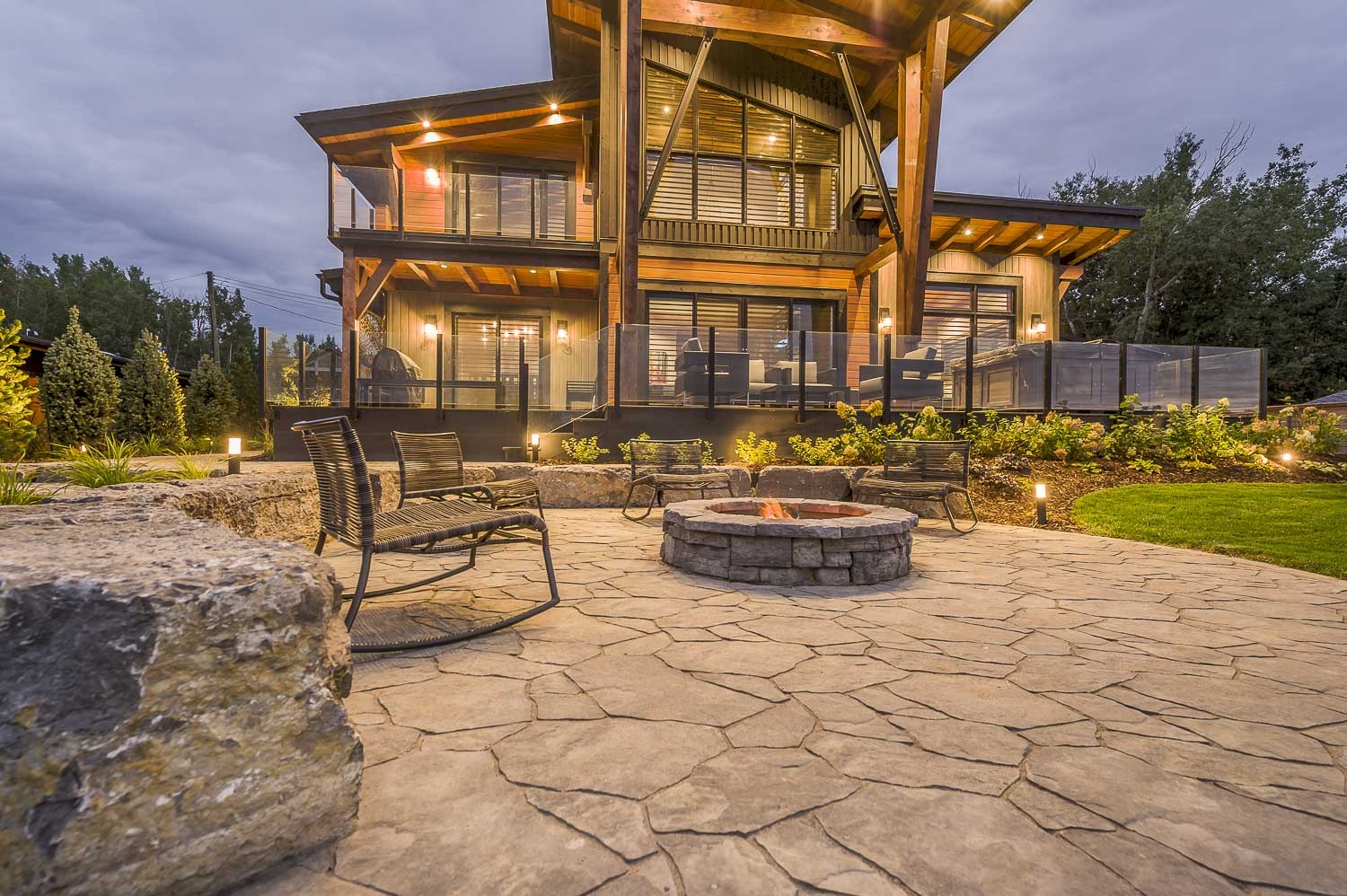 This property is ready for anything with a multi-tier patio, large firepit area, boulder walls, and a custom metal privacy screen for the outdoor kitchen area.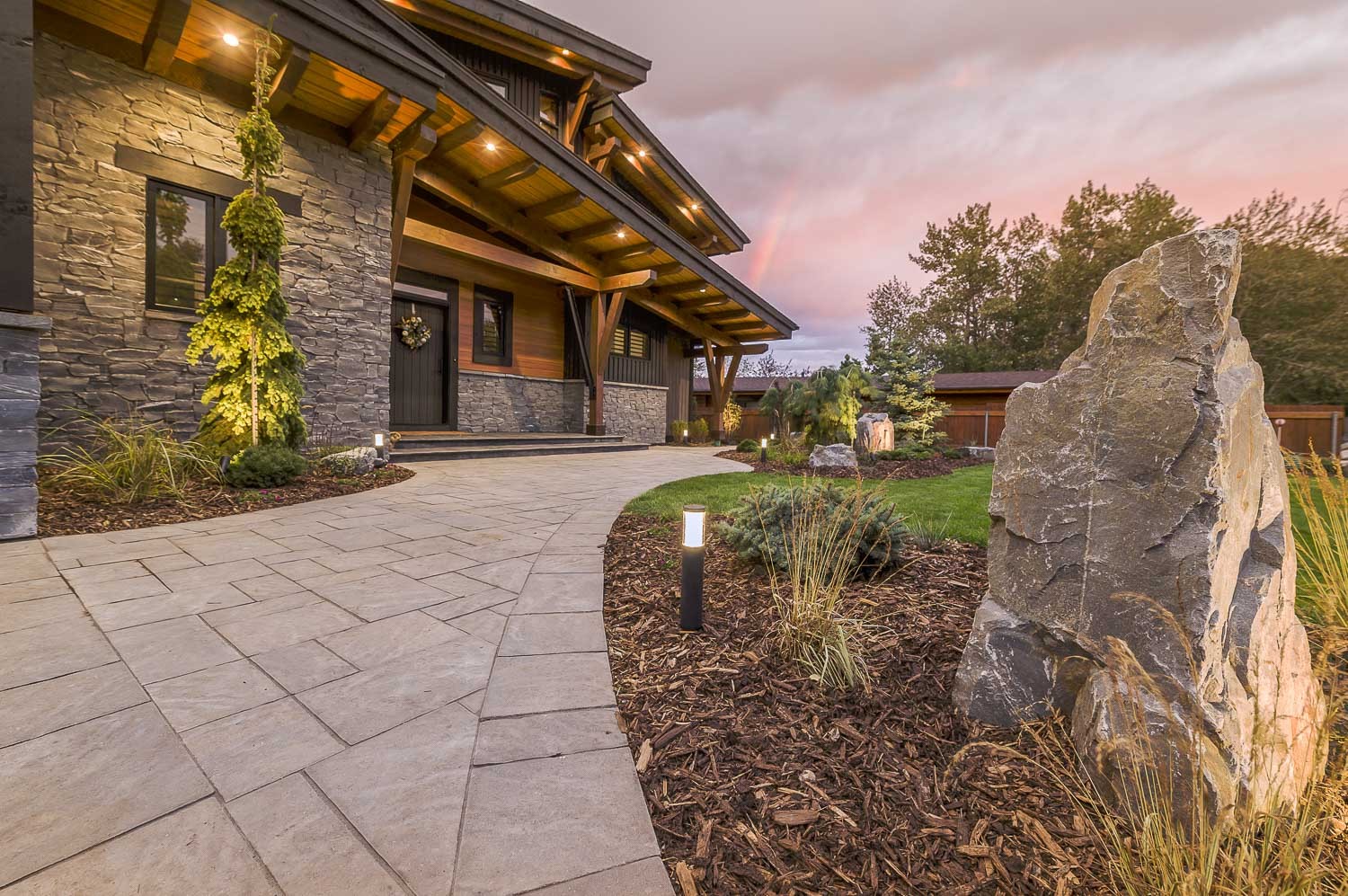 All the outdoor spaces and pathways are well-lit which creates a beautiful ambience and makes it safe for all of the entertaining that happens at the cabin.
All of the paving stones used were scribed and individually cut to fit seamlessly into the boulder retaining walls.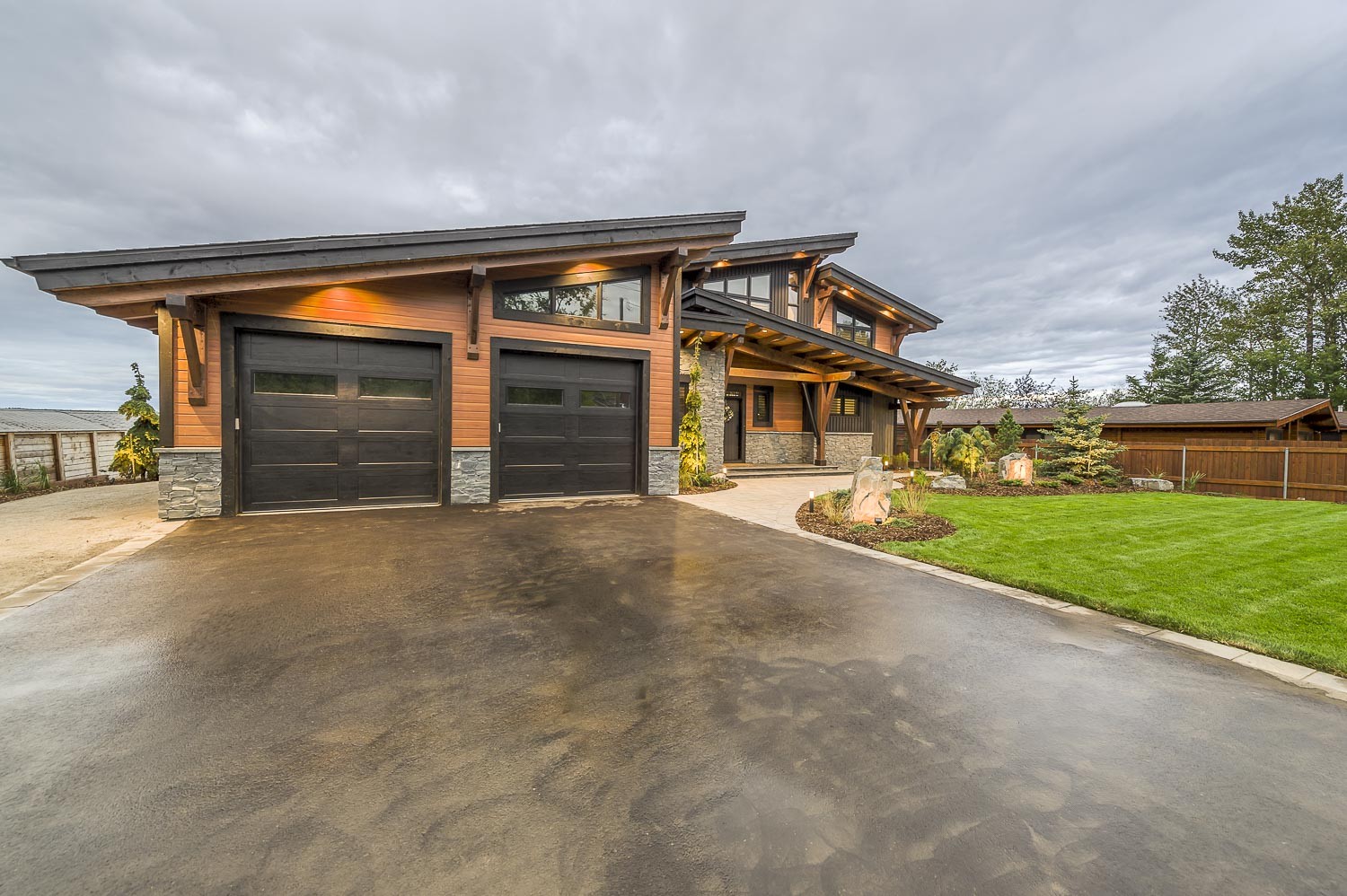 The front yard features a new asphalt driveway and is contoured with massive boulders and low maintenance, predominantly evergreen plantings for year-round interest.
They were fabulous. I can't say enough good things about them… they've all been outstanding!
Pawluk Family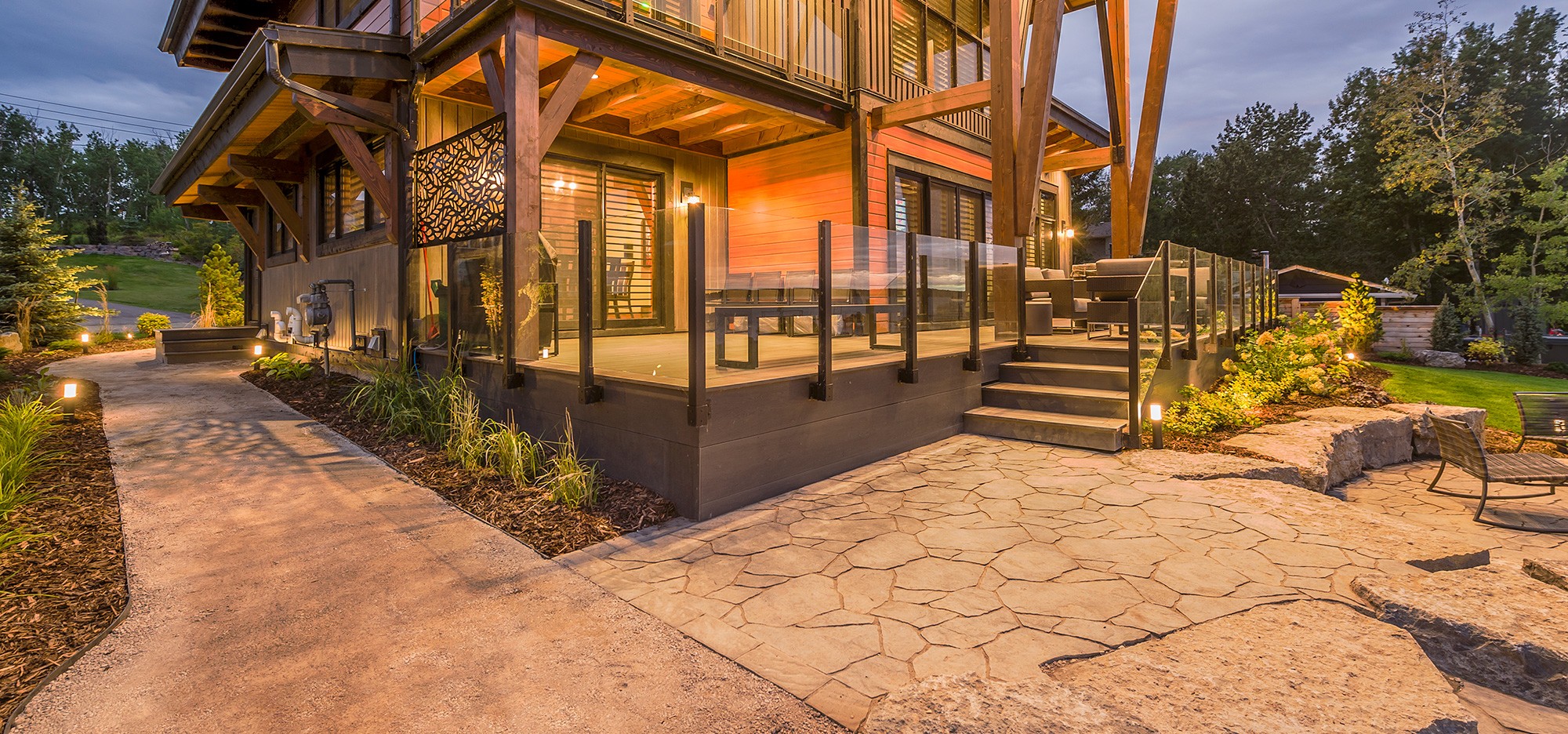 Next Steps
A seamless process and beautiful landscape await.
Here's what you can expect after your first call.
1
Design
Create a detailed landscape design tailored to your lifestyle.
2
Plan
Approve guaranteed estimates and timelines for construction.
3
Build
Watch your property transform under our expert care.
Schedule a Consultation
Start your project today.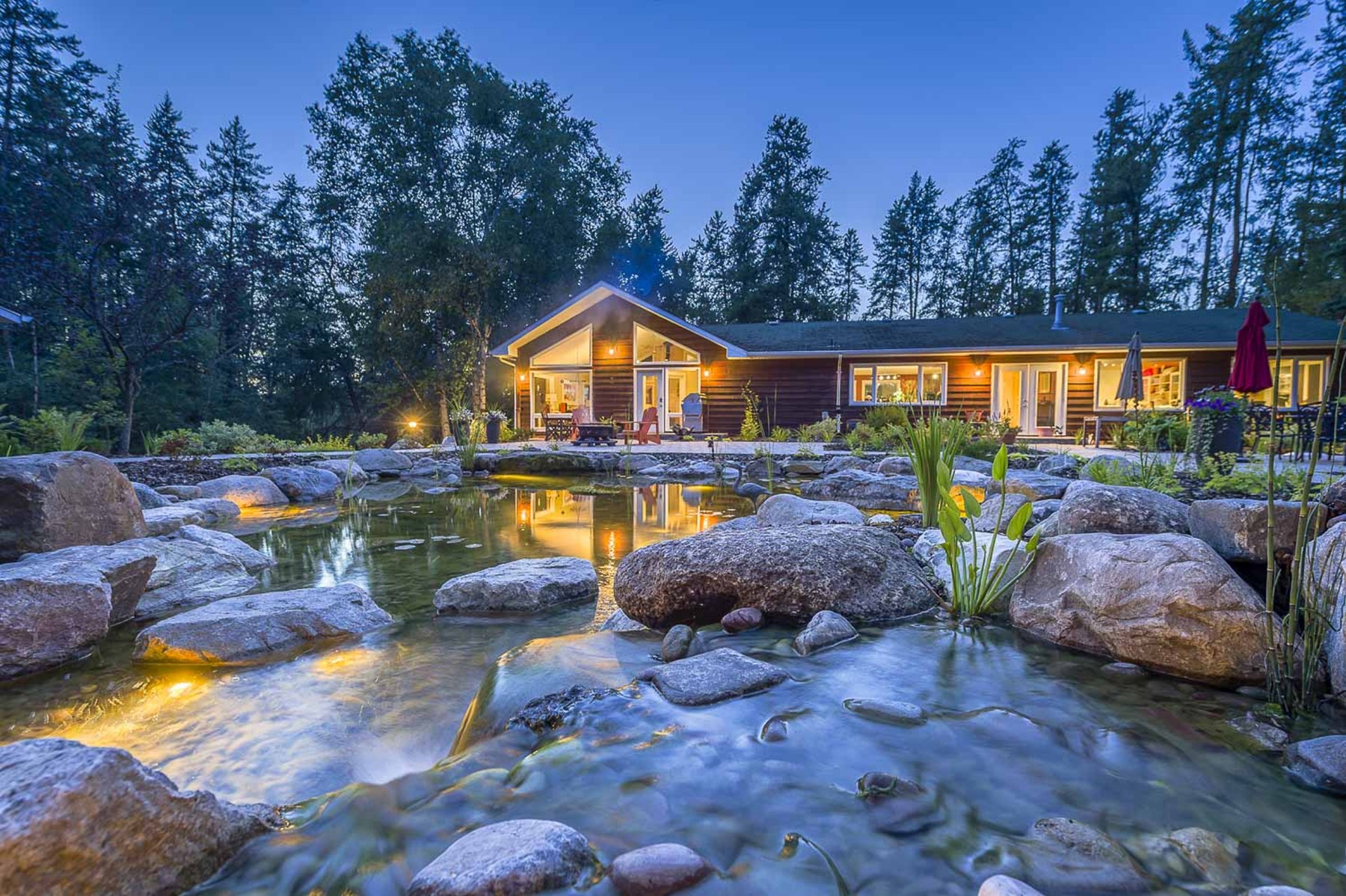 Want more inspiration?
Take a closer look at these other featured projects.