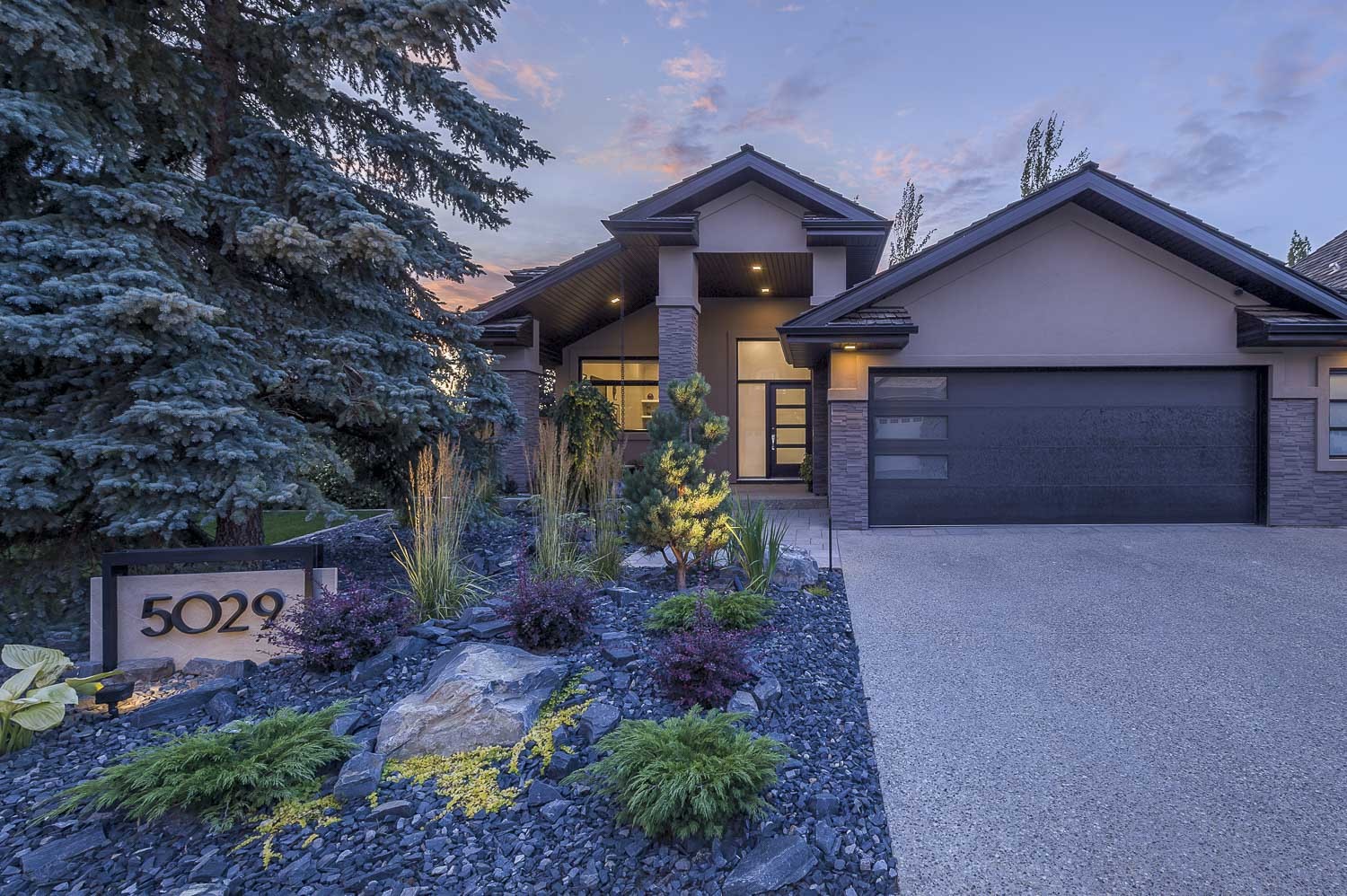 An Edmonton bungalow with a smaller yard gets a full front and back landscape transformation.
A gardener's dream.
There is no sod or turf in this landscape. The homeowners love gardening, so we designed a lush landscape with natural beds planted with creeping groundcover to will inhibit weed growth.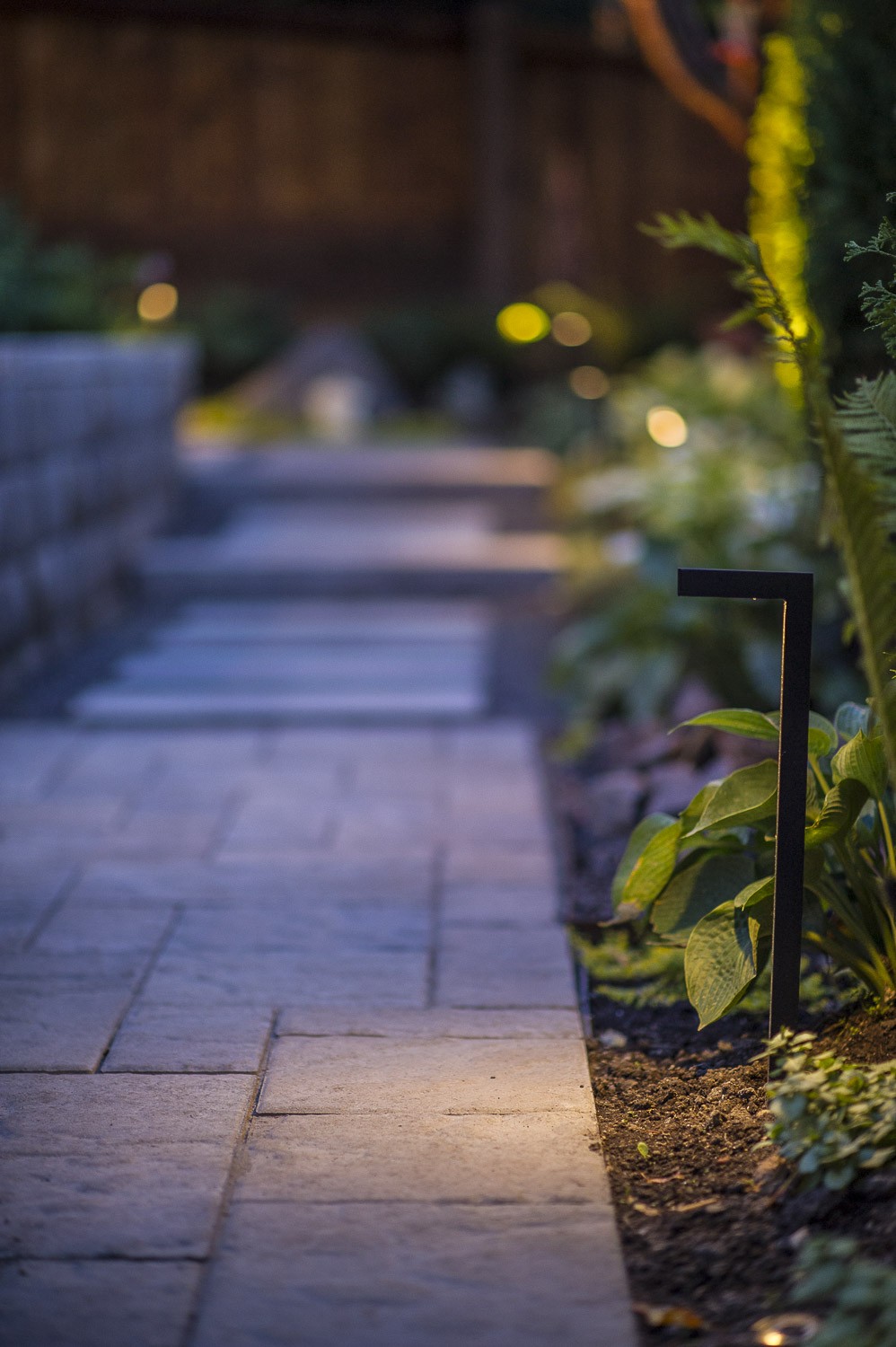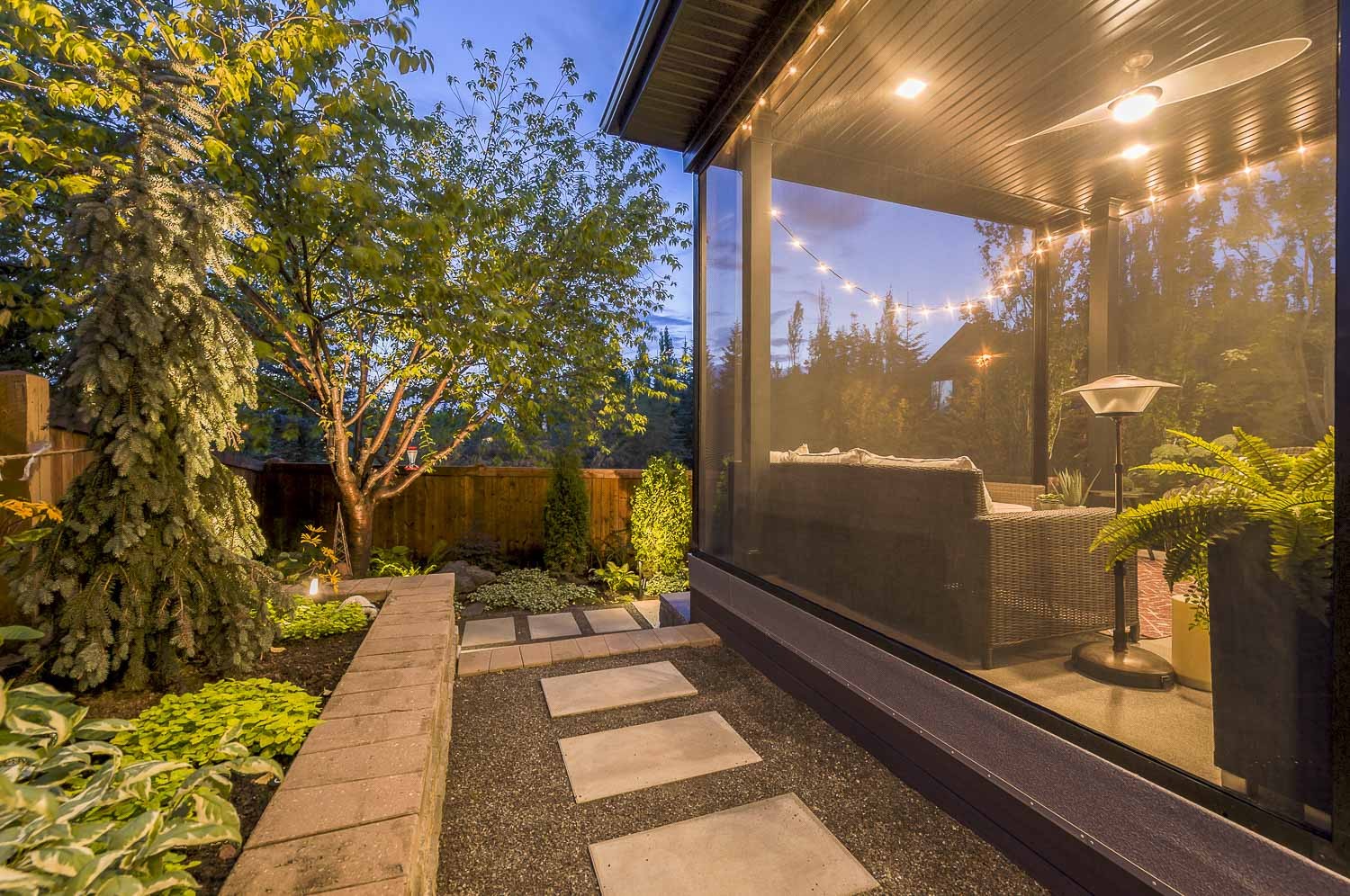 Walk out to beauty!
The homeowners wanted a walkout patio from their master bedroom that was substantially above grade and they didn't want a conventional deck. We created a raised, multi-level paving stone patio and retaining wall system featuring two entertainment areas, an outdoor kitchen and access to a new three-season room.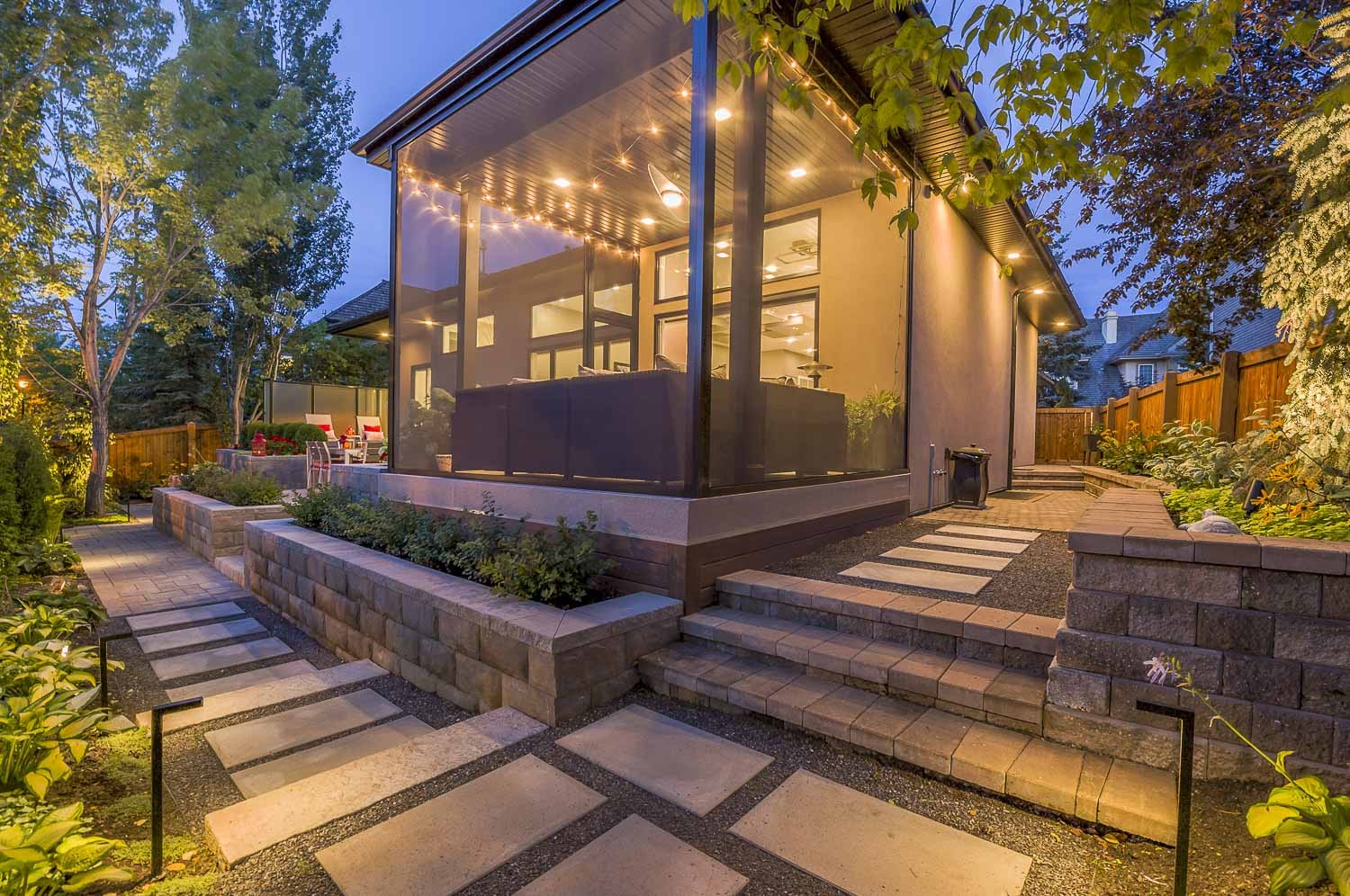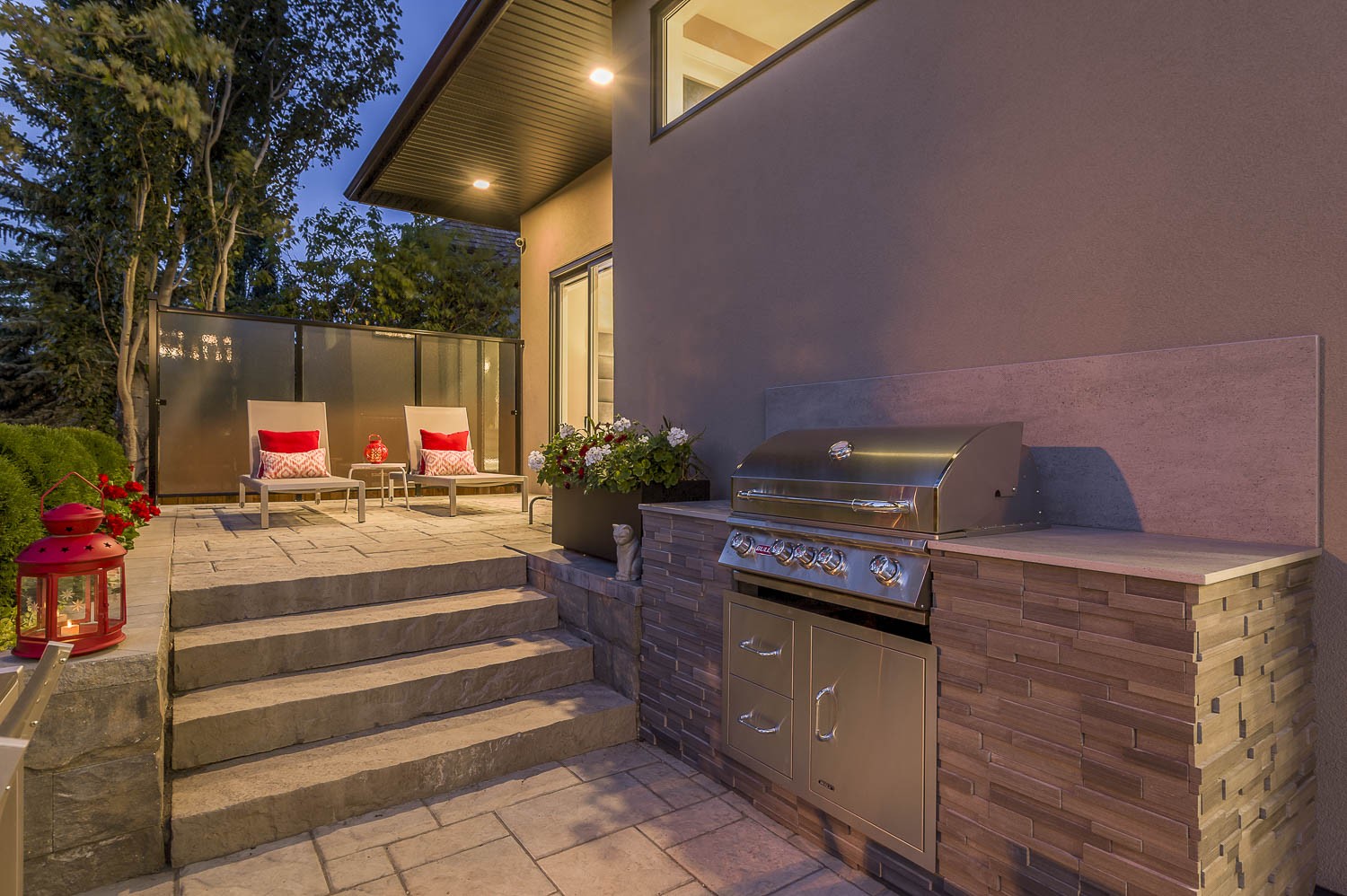 Reduce, reuse, recycle.
Repurposing materials from the old landscape was very important to our clients because they didn't want any of their old pavers and retaining wall blocks in the landfill. We were able to repurpose almost all of the pre-cast materials.
We built a patio and walkway in the side yard that leads to a raised herb garden and we used the retaining wall blocks to build a terraced wall system along the property line that solved the grading issues we uncovered during demolition.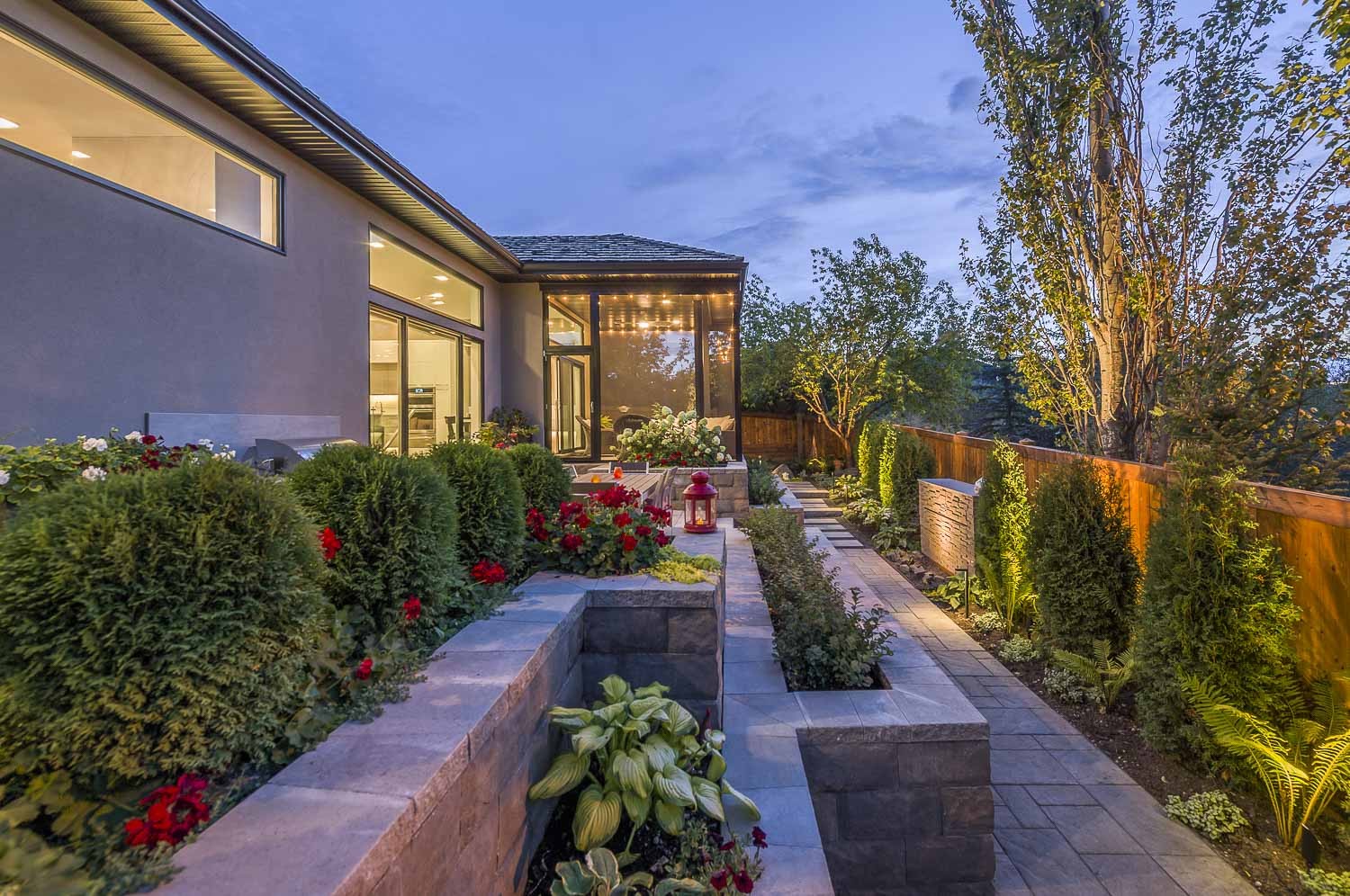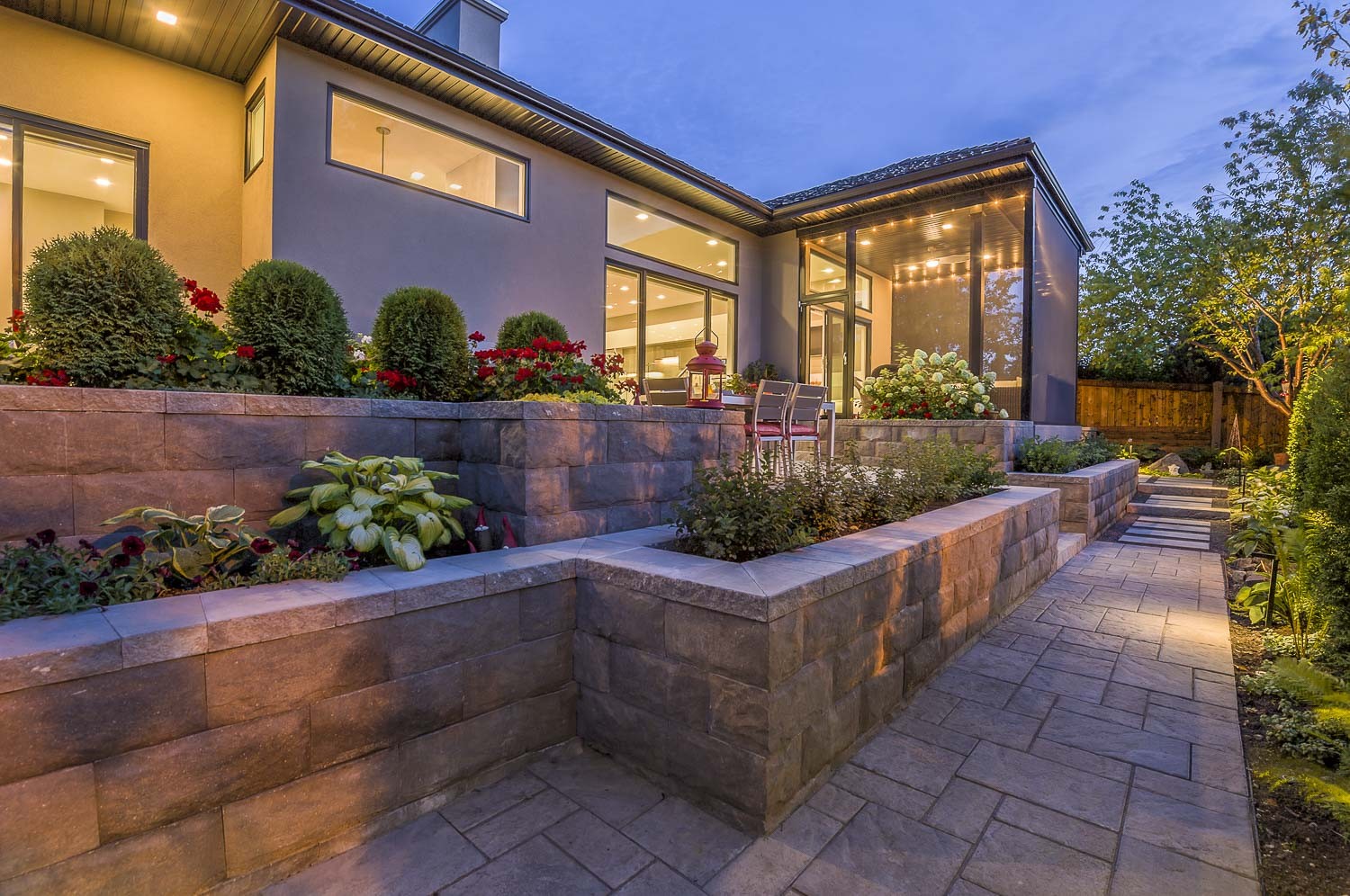 Fully loaded with features.
Landscape features include a custom water feature with a four-foot water blade, a custom outdoor kitchen, a rain chain that directs downspout water into a drilled rock, a custom gate, custom window well grates and a custom address sign.
The front yard is bermed with boulders, a dry creek for drainage, rock ground cover and low maintenance plantings. All the outdoor spaces and pathways are well-lit and all of the features are illuminated which creates a beautiful ambience.