Parkland County
Parkland Paradise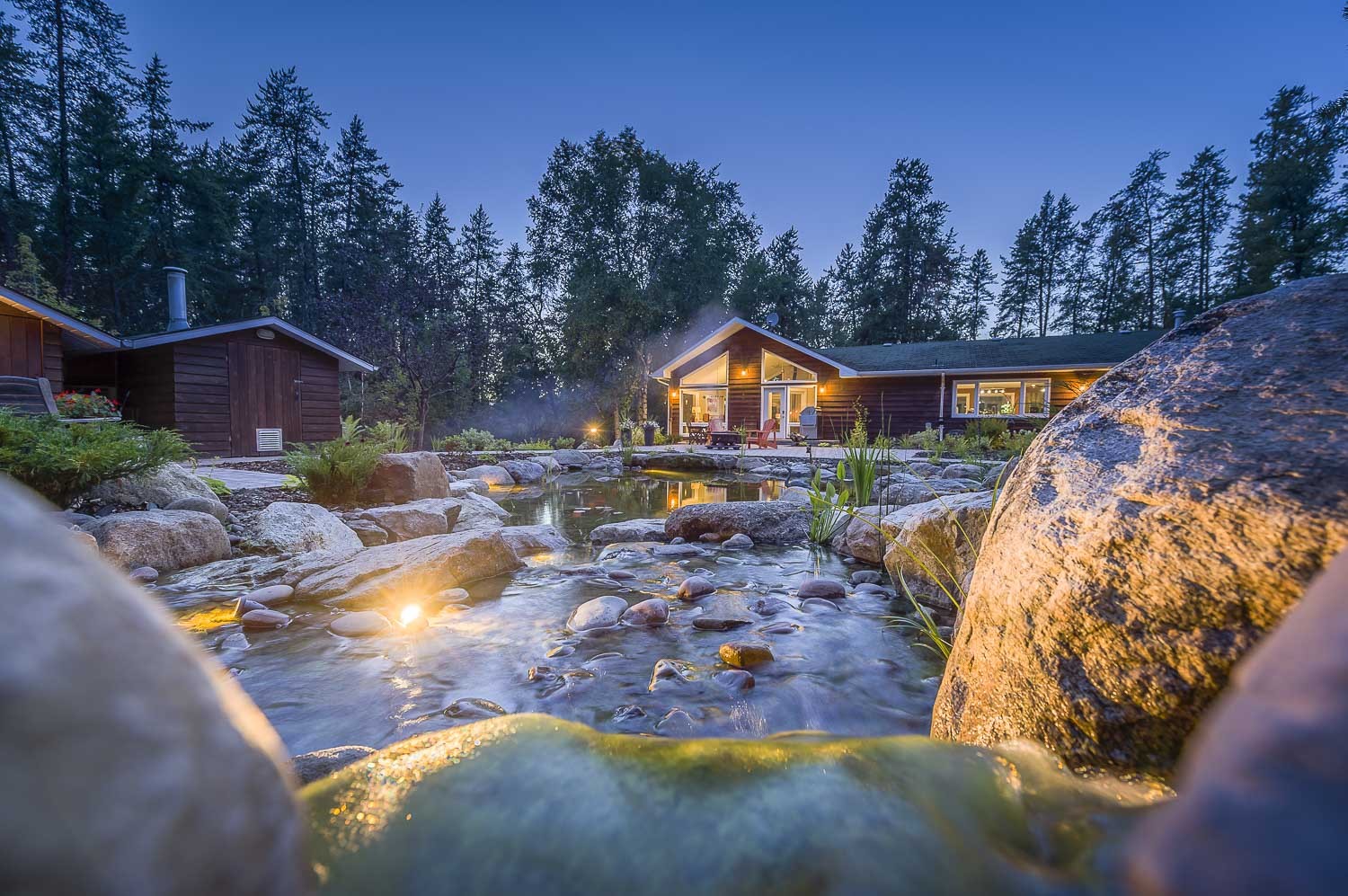 An expansive pond and waterfall design turned this tired backyard into a peaceful paradise.
Sit back and imagine…
Imagine coming home from work every day and this is your view. When we started this project there was an old deck with a pool full of frogs and algae. Our clients wanted to transform their backyard into a peaceful space where they could decompress from their busy professional work life. Since they both have a passion for nature and the outdoors, this waterfall and pond project was exactly what they were looking for.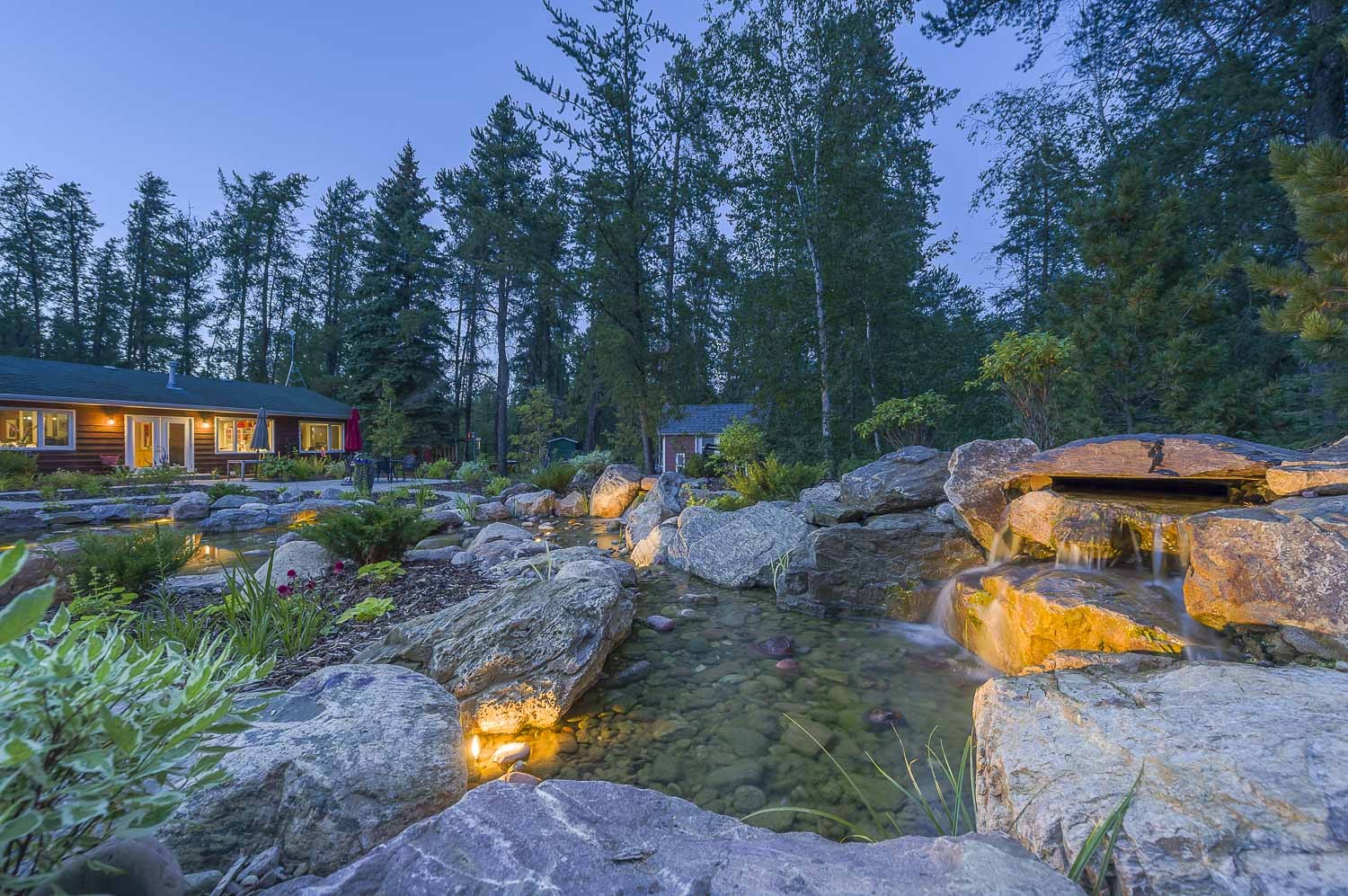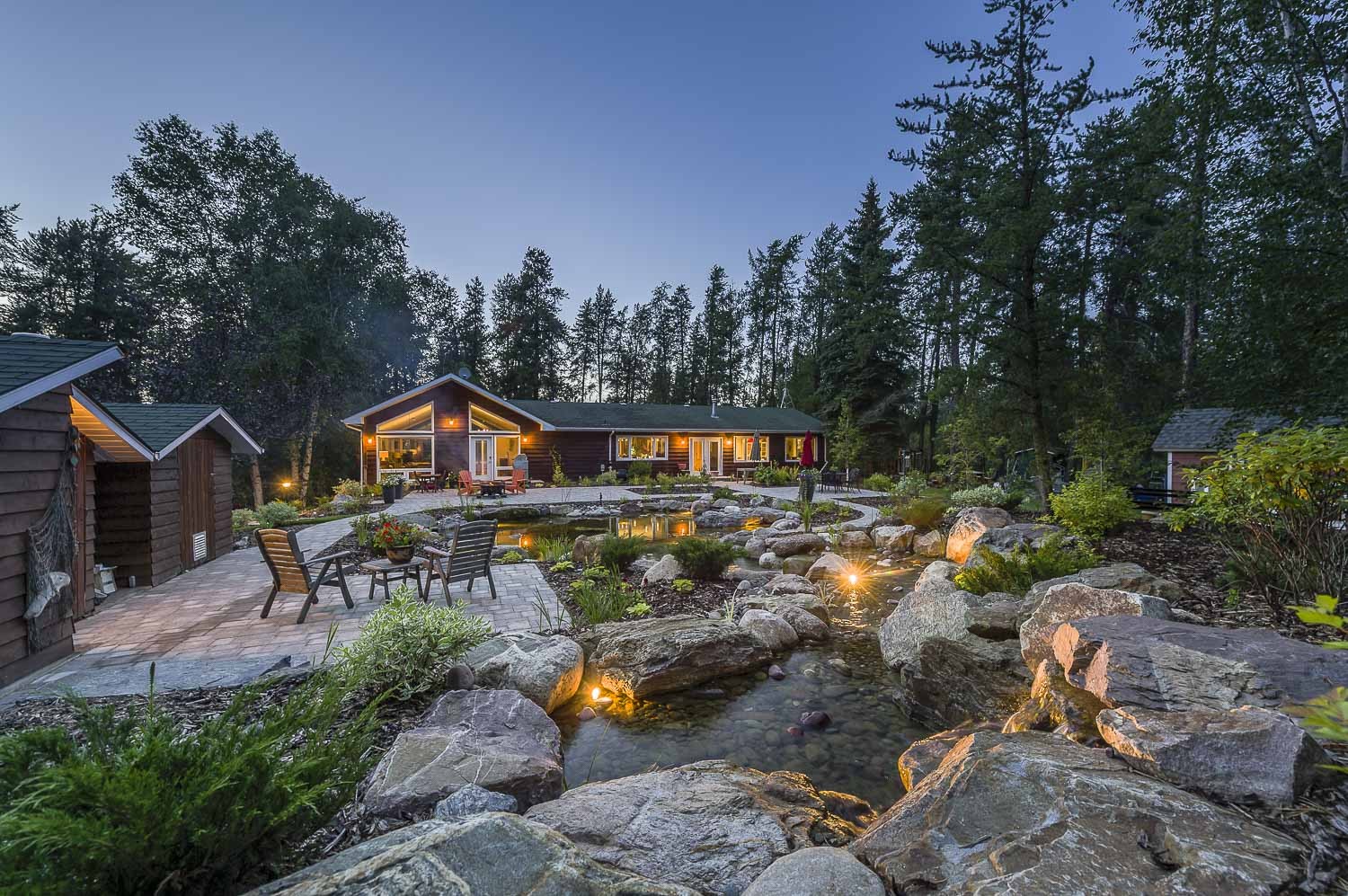 A natural, rustic look.
It was clear our design needed to incorporate the already beautiful natural setting of the existing landscape. Thanks to help from our friends at Waterworks, when you walk into this space, it's hard to determine what is man-made and what Mother Nature created. This is exactly what we were going for the the clients couldn't be happier. Before the project was finished, the pond already had fish in it!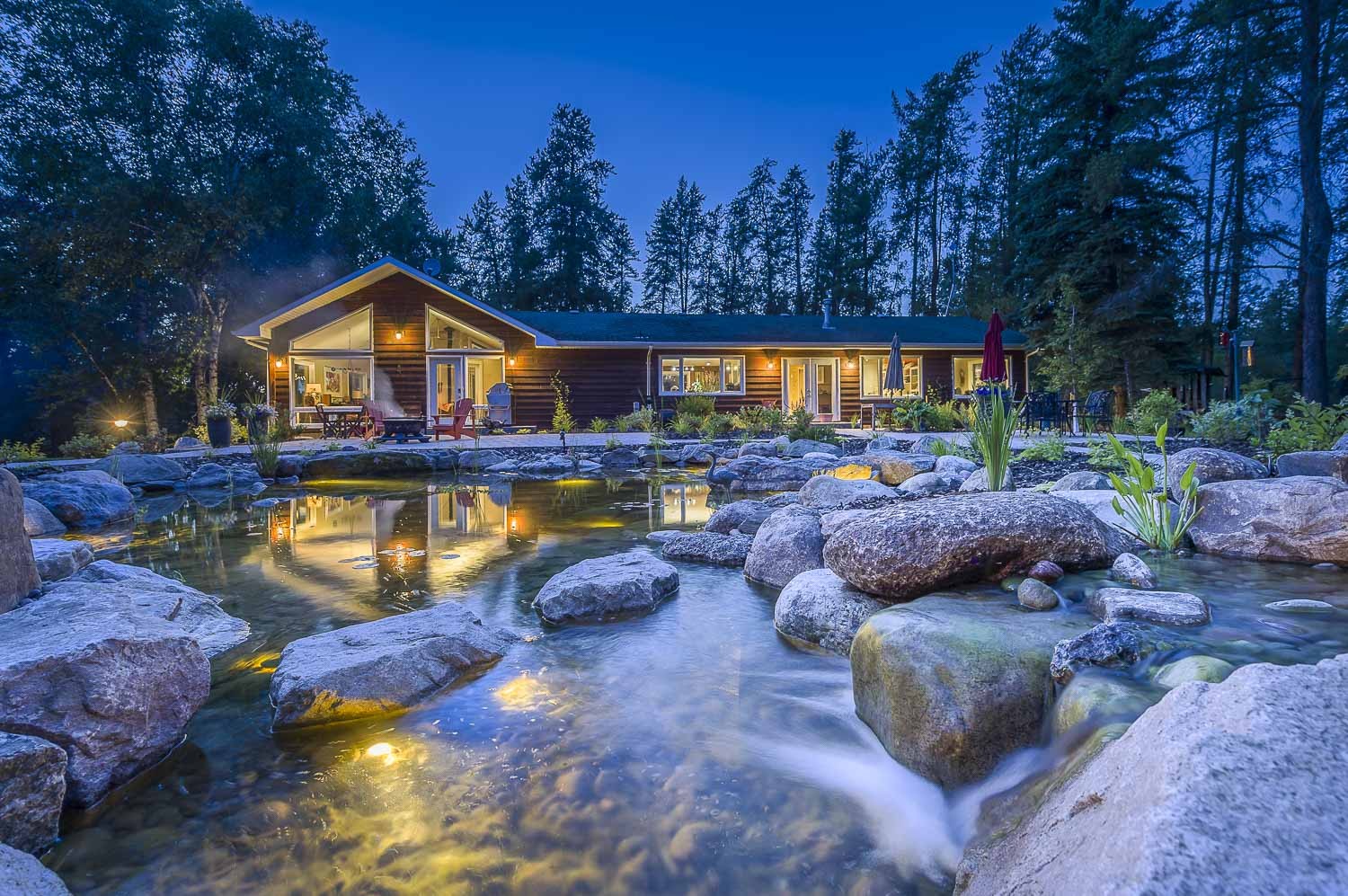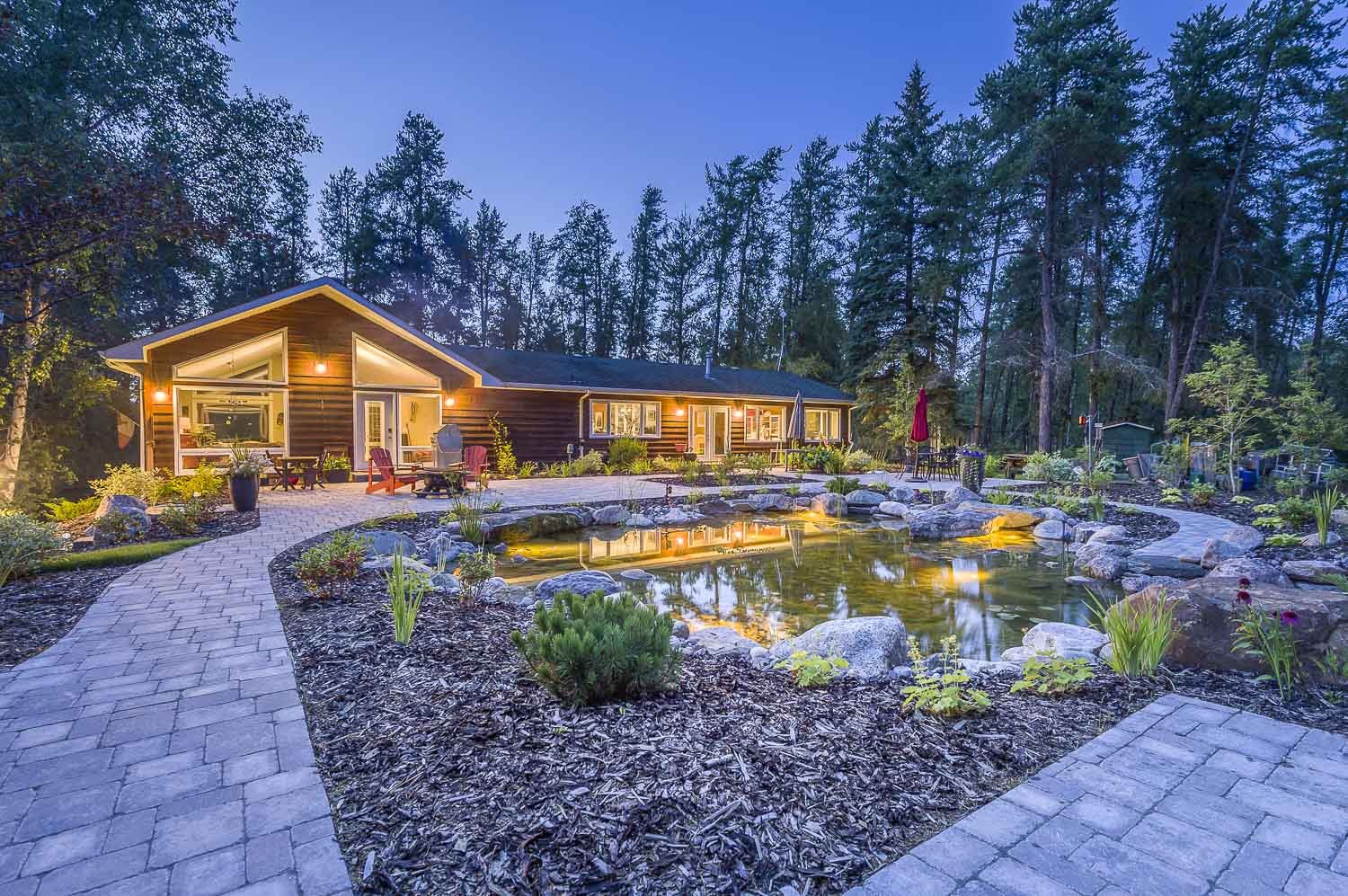 Hop, skip or step across the pond!
Key features include multiple spillways that converge together, a flat-boulder stepping-stone "bridge" across the pond, strategic hiding places for fish to hide from birds, loads of aquatic plants, and lighting (both landscape and underwater!).